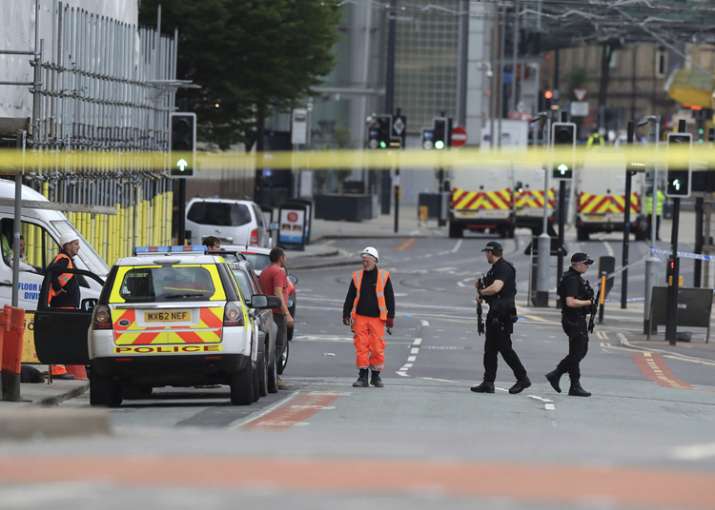 The suicide bomber behind the Manchester Arena bombing which killed 22 people and injured dozens has been identified as 22-year-old Salman Abedi. The suspect was born in Manchester in 1994 and was the second youngest of four children of Libyan refugees who came to UK to escape the Gaddafi regime, a report in The Telegraph said.
Abedi was named by Greater Manchester Chief Constable Ian Hopkins today. 
"Priority is to continue to investigate whether he was acting alone or working as part of a wider network," Hopkins said.
The Islamic State has claimed responsibility of the attack. The terror group said that "a soldier of the caliphate planted bombs in the middle of Crusaders gatherings" and then detonated them. It did not say whether the attacker was killed. 
The claim, however, could not be verified, top US intelligence official Dan Coats said.
The bombing Monday night at an Ariana Grande concert in Manchester killed 22 people and sparked a stampede of young concertgoers. 
An 8-year-old girl Saffie Roussos was among the dead — the youngest known victim — and her mother and sister were among 59 people wounded in what May called "a callous terrorist attack." The wounded included 12 children under age 16, hospital officials said.
The explosion struck near the exit around 10:30 p.m. Monday as Grande was ending the concert, part of her Dangerous Woman Tour. Police cars, bomb-disposal units and 60 ambulances raced to the scene as the scale of the carnage became clear. More than 400 officers were deployed.
Greater Manchester Police had earlier announced that they had arrested a 23-year-old man in the south of the city in connection with the attack.