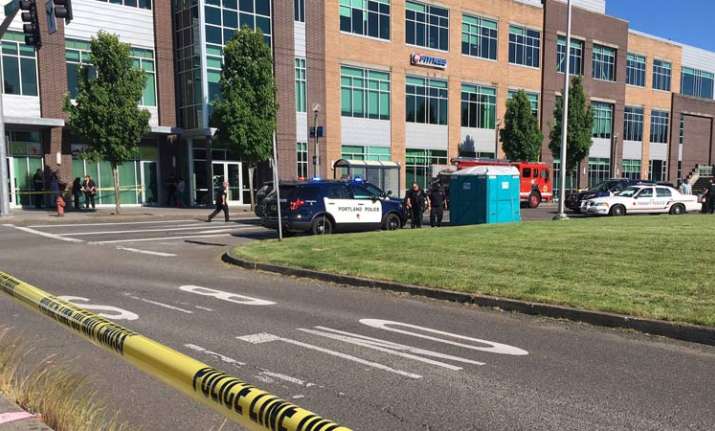 Two people were killed and another was hurt in a stabbing when they tried to intervene as a man yelled racial slurs at two young Muslim women on a Portland light-rail train.
Local media reports said one of the two women was wearing a hijab.
Officers arrested the suspect as he ran from the train into the neighborhood near Providence Portland Medical Center in Northeast Portland, Portland police spokesman Sgt. Pete Simpson said.
Police are still working to identify him and the people stabbed, he said. 
Simpson said the assailant on the train was ranting on many topics, using "hate speech or biased language," and turned his focus on the women.
He said that passengers intervened and were "attacked viciously." He says one person died at the scene and another at a hospital.
Police don't know if the man has mental health issues or if he was under the influence of drugs or alcohol, he said. 
"Preliminary information indicates that the suspect was on the MAX train yelling various remarks that would best be characterized as hate speech toward a variety of ethnicities and religions. At least two of the victims attempted to intervene with the suspect and calm him down. The suspect attacked the men, stabbing three, before leaving the train," the police said in a statement. 
"Witnesses described to police two young women, possibly Muslim, who were on the train at the time of the disturbance and attack, but left prior to police arrival. The young women have not been identified but one was described as wearing a hijab," the statement added. 
Millions of Muslims marked the start of Ramadan Friday, a time marked by intense prayer, dawn-to-dusk fasting and nightly feasts.