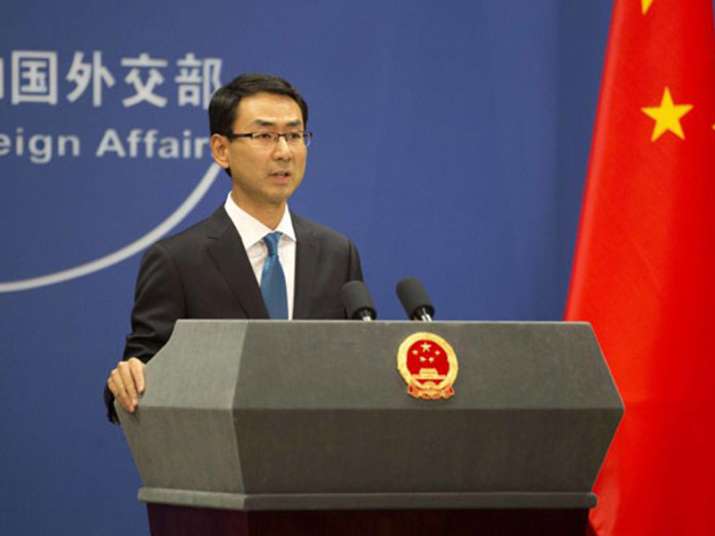 India is yet to confirm its participation, even as most major countries, including the US, France, Japan and South Korea, have said they are attending the two-day Belt and Road conference beginning on Sunday.
The Chinese Foreign Ministry on Friday said it was yet to hear from New Delhi, but informed about Indian scholars attending the mega conference.
"As far as India's participation is concerned, there are Indian scholars coming to China for relevant activities," Chinese Foreign Ministry Spokesperson Geng Shuang said at a press conference.
Geng said representatives from the US, France, South Korea and Japan were the latest to have conveyed their attendance.
The forum, to be attended by 29 Heads of State including Russian President Vladimir Putin, will see the participation of over 100 countries.
Besides, Pakistan's Prime Minister Nawaz Sharif and Sri Lankan Premier Ranil Wickremesinghe will be in attendance. 
Indian has kept mum about attending the event and any minister or official showing up could be part of a last-minute decision. 
The $46 billion China-Pakistan Economic Corridor (CPEC) could keep India away from the event.
New Delhi firmly opposes the key corridor of Beijing's One Belt One Road project because it passes through the Pakistan-administered Kashmir. India lays claim to the disputed region.
The general view is that India attending the forum may amount to surrendering its claim over the region.
However, Beijing has repeatedly sought to allay New Delhi's fears, saying China will not change its position on the Kashmir dispute between India and Pakistan.
Beijing terms the dispute as bilateral.
Besides inviting India to the forum, Beijing has also rallied experts and academicians to coax India into attending the event.