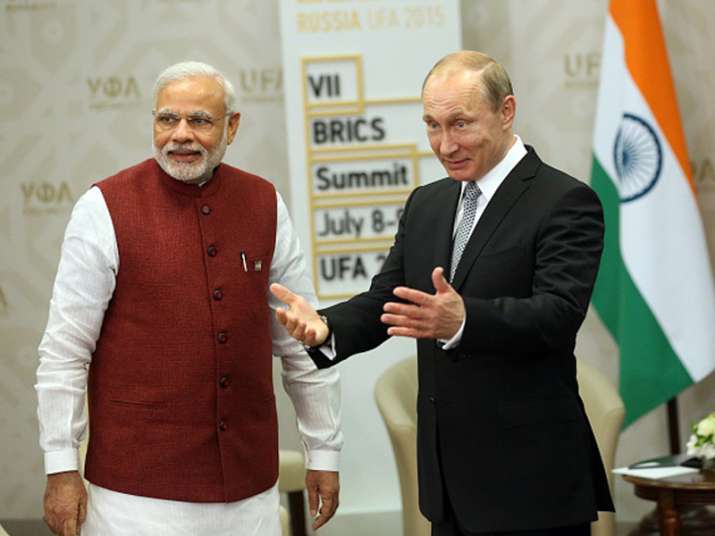 Russian President Vladimir Putin has said that further strengthening of strategic partnership between Moscow and New Delhi was important for international security and meets the fundamental interests of people of the two countries.
In his message of greetings to President Pranab Mukherjee and Prime Minister Narendra Modi on the occasion of 70th anniversary of establishment of diplomatic relations between India and Russia today, Putin said that the two countries maintain close positions on key global and regional affairs and efficiently coordinate their efforts at multinational organisations, such as the UN and BRICS.
The Russian President added that by acting together, the two nations make a weighty contribution to the war on terrorism, extremism, trans-border crime and other topical challenges.
He said that Russia and India have built a constructive political dialogue and are implementing large-scale projects in various economic and humanitarian spheres.