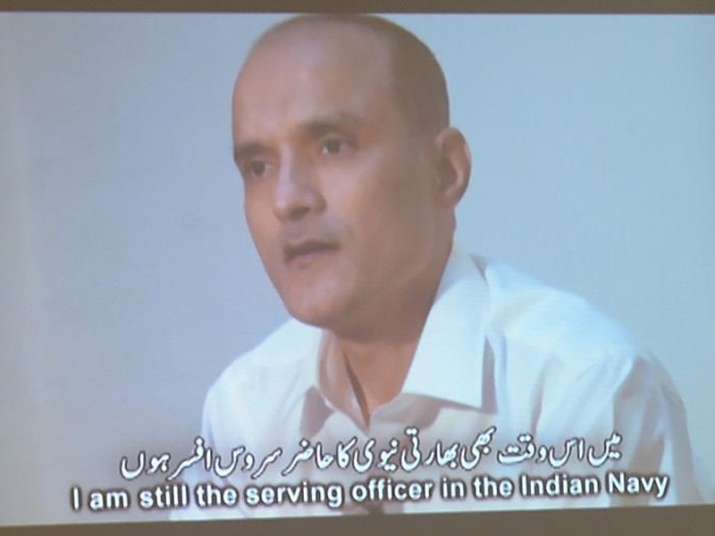 India today filed an appeal with Pakistan Foreign Secretary Tehmina Janjua over the case of alleged spy Kulbhushan Jadhav, who has been sentenced to death by a Pakistani military court on charges of espionage.
News agency PTI reported that Indian High Commissioner in Islamabad Gautam Bambawale met Janjua today and demanded consular access to Jadhav.
However, Pakistan refused to comply with the demand saying Jadhav was a 'spy' and not covered under the bilateral agreement on consular access. Islamabad has denied New Delhi's request for consular access to Jadhav over a dozen times in the last one year.
Indian envoy handed over appeal to Pak FS for #KulbhushanJadhav under Pak Army Act Section 133(B) seeking to go to Court of Appeals. pic.twitter.com/7OsyRYSRDQ

— ANI (@ANI) April 26, 2017
Pakistan Army has already rejected any chance of granting consular access to Jadhav who was sentenced to death for espionage and subversive activities.
On April 14, Bambawale had met with the Pakistani foreign secretary, showing increasing concern of India about the fate of Jadhav.
He told media after his meeting that he had asked for list of charges and authentic copy of verdict of military tribunal against Jadhav to launch appeal against his conviction.
He also said that India was seeking consular access on the basis on international law humanitarian grounds.
Pakistan Foreign Office has said that during the period of trial of Jadhav, due judicial process was followed and he was provided a lawyer in accordance with relevant laws and the Constitution of Pakistan.
Jadhav was awarded death sentence by the Field General Court Martial earlier this month, evoking a sharp reaction in India which warned Pakistan of consequences and damage to bilateral ties if the "pre-meditated murder" was carried out.
Pakistan claims its security forces had arrested Jadhav from the restive Balochistan province on March 3 last year after he reportedly entered from Iran. It also claimed that he was "a serving officer in the Indian Navy."
The Pakistan Army had also released a "confessional video" of Jadhav after his arrest.
However, India denied Pakistan's contention and maintained that Jadhav was kidnapped by the Pakistan authorities.
India had acknowledged that Jadhav had served with the navy but denied that he has any connection with the government.
With PTI Inputs