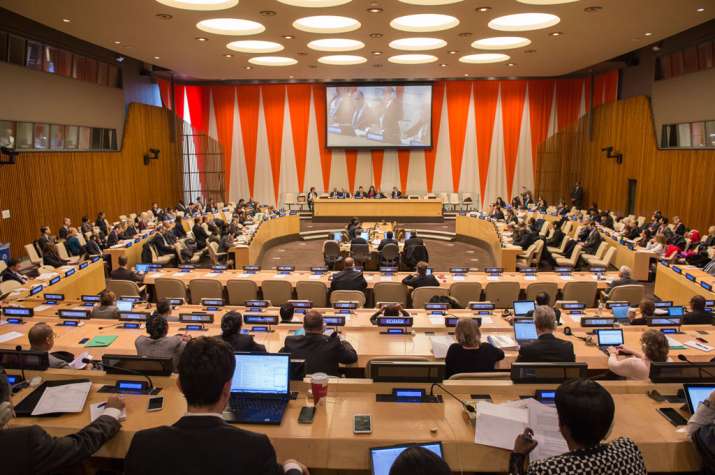 With solid backing from Asian and Pacific countries, India has been re-elected to the United Nations Economic and Social Council (ECOSOC).
India got another three-year term on ECOSOC after the General Assembly (UNGA) voted in favour of India with New Delhi garnering support of 183 out of 188 countries. 
36-member ECOSOC guides United Nations' sustainable development policies and coordinates the activities of several UN units and organisations working for development and social and economic issues.
India's electoral victory came a day after another a day earlier when Neeru Chadha was elected a judge of the International Tribunal for the Law of the Sea in a measure of its influence at the UN.
Pakistan received just a single vote for the ECOSOC.
Japan received 185 votes, the highest number of votes for the three seats from the Asia-Pacific region, and the Philippines, 182.
India will retake its seat in January when its current term ends.
(With IANS inputs)