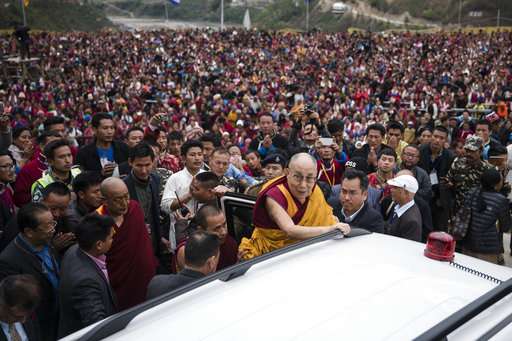 China today warned India that Tibetan spiritual leader the Dalai Lama's Arunachal Pradesh visit  will negatively impact the settlement of the border dispute between the two countries.
Talking to media persons, Chinese foreign ministry spokesperson Lu Kang also vowed to take "further action" to safeguard his country's territorial sovereignty.
Lu Kang further said that provocative political statements by the Dalai Lama and an Indian official during the Tibetan spiritual leader's visit to the "disputed areas" have "already exceeded the scope of religious activities".
"China has lodged representations with the Indian side. We will take further action to safeguard the territorial sovereignty and national security," Lu Kang said.
Lu said the Dalai Lama's "disgraceful performance" will "have negative impact on proper settlement of the territorial dispute between India and China."
China is opposed to the Dalai Lama's visit to Arunachal Pradesh, particularly Tawang, which it considers as Southern Tibet. Its media and foreign ministry has repeatedly aired its opposition to the Tibetan Buddhist leaders's visit to the region.
(With PTI inputs)