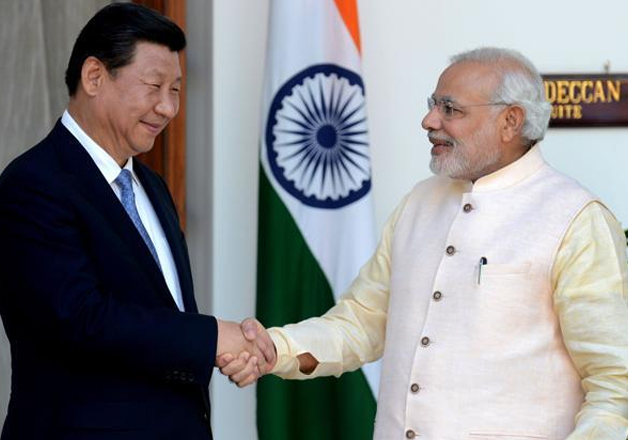 Chinese state media has said that calls on social media to boycott made its products in India  have not been met with any success which is indicated by rising sales of Chinese smartphones in India and growing bilateral trade.
"Regardless of the passionate boycott in India and Indian media's hysteric reports of a 'doomsday' for Chinese products, Chinese goods have never been condemned by Indian government and are popular across the nation," Global Times said in its editorial.
"The trade volume was over $70 billion in 2015, and China's investment in India soared to around $ 870 million in 2015, six times what it was in 2014," it said.
Quoting Chinese government figures, one GT article said: "Data from China's General Administration of Customs showed Thursday that India in September exported goods worth $922 million to China, while importing goods worth $5.4 billion from China."
Protectionism against Chinese companies will not help bridge the yawning Sino-India trade deficit, instead only damage bilateral ties, the daily observed.
Prime Minister Narendra Modi and President Xi Jinping are unlikley to talk in detail about the trade deficit when they meet in Goa on the sidelines of the BRICS summit this weekend. But the issue is likely to be flagged — as it has been repeatedly done during past meetings — during the one-on-one meeting.
It added: "The major imports from China include electronic components, telecom instruments, chemicals and pharmaceutical products, while India's major exports to China include ore, plastics and cotton."
"Sales figures for Chinese products on the top three Indian online retailers in the first week of October hit a new record. Amazingly, the Chinese mobile phone company Xiaomi sold half a million phones in just three days on the Flipkart, Amazon India, Snapdeal and Tata CLiQ platforms.
India's commerce and industry minister Nirmala Sitharaman told Parliament in August: "Increasing trade deficit with China can be attributed to the relative demand for imports in India and China for each other's goods."
She added, according to a PTI report, that efforts were on to increase overall exports by diversifying the trade basket, with emphasis on manufactured goods, services, resolution of market access issues and other non-tariff barriers.
There have been at least two prominent Indian boycotts of Chinese goods in the past few months, the article observes
The first happened in April. It was caused by dissatisfaction over China's stand on the issue of Maulana Masood Azhar, leader of the militant group Jaish-e-Mohammed active in Kashmir, who is accused of committing terrorist acts in India, it adds.