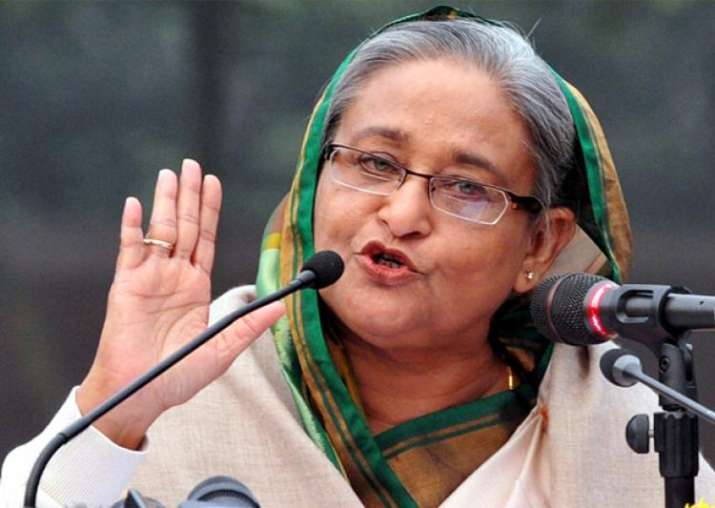 Bangladesh Prime Minister Sheikh Hasina on Friday assured the visiting Indian Army chief General Bipin Rawat that Dhaka will stick to its commitment of not harbouring elements  inimical to any of its  neighbouring countries.
Sheikh Hasina gave this assurance to General Rawat when the Indian Army chief called on her at the end of his three-day visit to Bangladesh.
"Bangladesh is maintaining the commitment strongly," Bangladesh premier's press secretary Ihsanul Karim quoted her as saying.
Rawat called on Hasina ahead of departing for home, ending his three-day visit here.
Hasina recalled with gratitude India's and particularly the Indian Army's contribution to Bangladesh's liberation war in 1971.
According to state-run BSS news agency, Rawat on the other hand praised Bangladesh's development process saying "we are happy to see a stable Bangladesh under the leadership of Prime Minister Sheikh Hasina".
"We value our friendship with Bangladesh and we deal everything with equal status…The armies of the two countries have equal status in all fields (as) size of the country doesn't matter here," Rawat said.
He said a joint cycling expedition of the two armies was underway reflecting their "very excellent relations".
Rawat had arrived here with a four-member delegation on March 31 at the invitation of his Bangladeshi counterpart General Abu Belal Muhammad Shafiul Huq.
"This visit is a part of the ongoing high-level exchanges between the armed forces of the two countries," an Indian High Commission statement earlier said.
During the visit, General Rawat also paid courtesy call on President Abdul Hamid and held talks with chiefs of three armed services and the principal staff officer (PSO) of the Armed Forces Division.
He also visited northwestern Gobindaganj war field of 1971 and Bogra Cantonment where his battalion, 5/11 GR, had fought during Bangladesh's war liberation war.
(With PTI inputs)