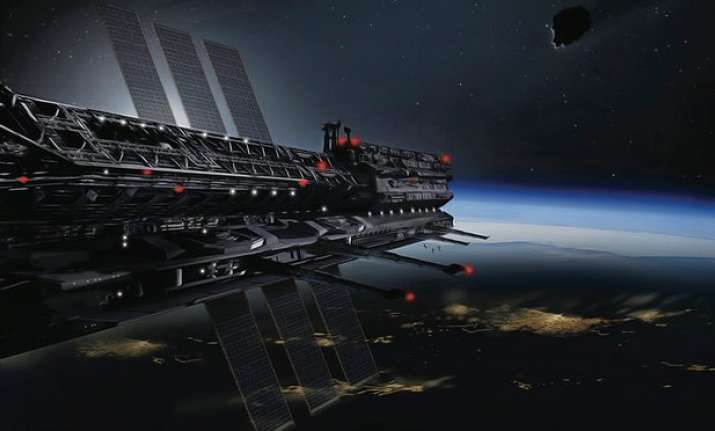 If you are among those who are bored with your earth citizenship and looking for some extra-terrestrial intervention, this should come as good news for you. 
A team of scientists and legal experts have unveiled proposals for the "first nation state in space", who say the move will foster peace, open up access to space technologies and offer protection for citizens of planet Earth.
The scientists have named the project 'Nation State' as "Asgardia" after one of the mythical worlds inhabited by the Norse gods.
The "new nation" will eventually become a member of the United Nations, with its own flag and anthem devised by members of the public through a series of competitions, according to the team, the Guardian reported on Wednesday.
Asgardia "will offer an independent platform free from the constraint of a land-based country's laws," according to the project website.
 

"For the first time in history a new nation state has been created -- not on Earth but in the heavens above," read a statement at asgardia.space

 
"Asgardia is the prototype of a free and unrestricted society which holds knowledge, intelligence and science at its core along with the recognition of the ultimate value of each human life," it said.
According to the project website any human living on Earth can become a citizen of Asgardia.
"You can join like-minded people on this new exciting step in fostering an extended future for humankind," it said.
Initially, it would seem, this new nation will consist of a single satellite, scheduled to be launched next year.
"Physically the citizens of that nation state will be on Earth; they will be living in different countries on Earth, so they will be a citizen of their own country and at the same time they will be citizens of Asgardia," project lead Igor Ashurbeyli, told the Guardian.
"When the number of those applications goes above 100,000 we can officially apply to the UN for the status of state," Ashurbeyli, a Russian businessman and nanoscientist who also founded the Vienna-based Aerospace International Research Center and is currently Chairman of Unesco's Science of Space committee, added.
(With agency inputs)