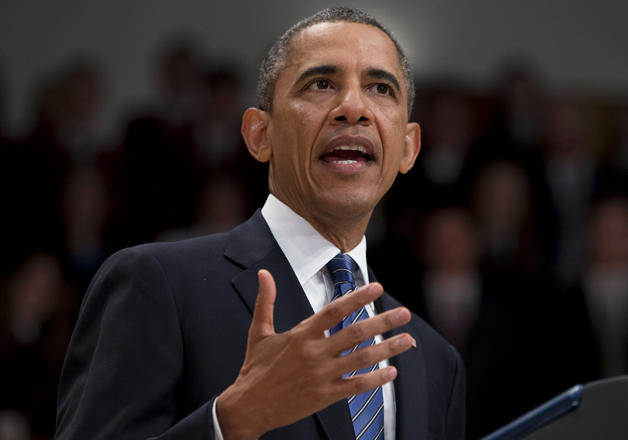 Barack Obama asked a woman, who was protesting against the US President, to write a letter to him because he could not hear her due to his advancing age.
The incident took place in Ohio where President Obama was campaigning in favour of Democratic presidential candidate Hillary Clinton.
The woman kept shouting for some eight minutes when President Obama asked her to write him a letter about the message she was trying to convey. 
"Maybe you can get me a note. Write me a letter," Obama told the woman. 
"I can't hear you that well. I promise you this will go better," he added. 
Soon the woman increased the volume.
"No more pipeline!" she said.
"I got you," Obama responded.
"No more Dakota access pipeline!" the protester shouted again.
"I'm getting old so I can't hear that well. I can't see that well," the president quipped on Thursday.
Eventually, the woman was apparently escorted away. She was shouting as she went and it grew increasingly faint.
(With PTI inputs)