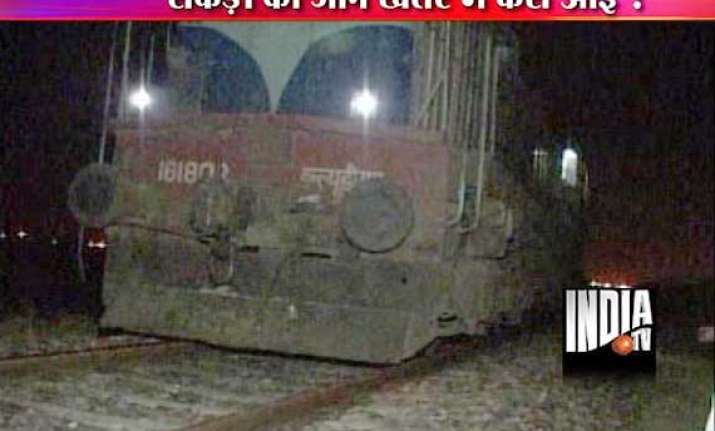 Barmer (Rajasthan),  Mar 25: The Bikaner-Guwahati Express, stationed at Barmer railway station on Sunday night, suddenly began to roll on the tracks without the driver and the engine, causing scare among railway staff and passengers.
Railway officials on motorbikes sped after the driverless train, and followed it to a distance of 20 km before it stopped at Gypsum Halt.
The reason attributed to this freak incident was: the driver forgot to lock the train's wheels, while stepping out. Since it was a slope, the train alongwith its coaches began to roll down, until it reached a parallel gradient.
A major mishap was averted as the Kalka Express was supposed to come on the same route, but barely five minutes before, its route was diverted from Uttarlai station.
Laxman Das, train attendant, told India TV that he tried to pull the alarm chain several times, but the train continued to roll along.
RPF official M N Sharma said, we sped after the train on out motorbikes to stop it.  After it slowed down near Gypsum Halt, we put stones and boulders in front of the wheels, to stop it from moving further.