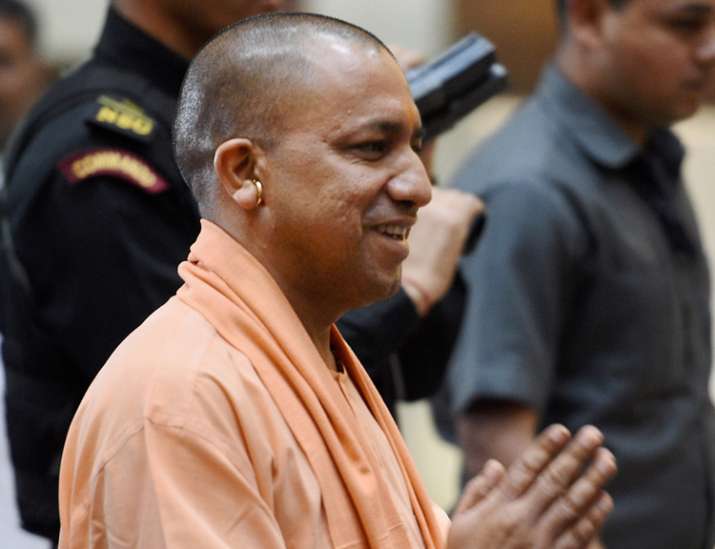 In the biggest administrative reshuffle since Yogi Adityanath assumed power in Uttar Pradesh, his government today transferred 84 IAS and 54 IPS officers including many district magistrates and police chiefs. 
Among those transferred are 38 Districts Magistrates (DMs) and 33 Superintendent of Police (SPs). Lucknow, Mainpuri, Etawah, Kannauj, Ghaziabad and Mathura have got new DMs in the reshuffle.
Eleven officials of the Secretary and Principal Secretary ranks have also been rejigged.
Prominent among those transferred included DM Lucknow GS Priyadarshi, who has been sent to Muzaffarnagar in the same capacity while DM Kanpur Kaushalraj Sharma will take his place. 
While Civil Defence Secretary Manoj Mishra has been made Director of Culture, Special Secretary (Revenue) Karn Singh Chauhan has been sent to Jhansi as district magistrate, an official release said here. 
Dheeraj Sahu, named the state's Housing Commissioner some time back, has now been given the additional charge of Excise Commissioner, a post till Wednesday held by Mrityunjaya Narayan, who holds the charge of Secretary to the Chief Minister.
DM Bareilly Surendra Singh has been sent to Kanpur as DM while Special Secretary, Agriculture Pinki Joval has been made the Bareilly DM. DM Shamim Ahmad Khan of Etawah, the pocketborough of the Mulayam Singh Yadav clan, has been shifted as Special Secretary of Urban Development Department and Selva Kumar J. has been named as Etawah DM. 
DM Ghaziabad Nidhi Kesarwani has been sent to the Science and Technology department as Special Secretary while Special Secretary Home has been made the DM Ghaziabad. 
Similarly, DM Gautam Buddh Nagar Nagendra Prasad Singh has been replaced by Brijesh Narain Singh. 
Madanpal has been named as the new DM of Fatehpur, Yashwant Rao of Mainpuri and Jagdish Prasad of Kannauj, the parliamentary constituency of Dimple Yadav, who is wife of Akhilesh Yadav.
Nitin Bansal, DM of Mathura, has been replaced by Arvind Malappa Bangaari, Roshan Jacob has been made the DM of Bulandshahr, Akhilesh Tiwari of Barabanki, Vishakh G. of Bhadohi and Manna Akhtar of Hamirpur. 
Abhay has been made the DM of Rae Bareli, the parliamentary constituency of Congress President Sonia Gandhi.
Shiv Sahay Awasthi has been made the District Magistrate of Rampur, the assembly constituency of former Minister Mohd. Azam Khan.
Prominent among the IPS officers transferred include SSP Ghaziabad Deepak Kumar who has been sent to Lucknow in the same capacity replacing Manzil Saini while SSP Saharanpur Luv Kumar has been made the SSP of Gautam Buddh Nagar. 
SP Ghazipur Subhash Chandra Dubey has been made the SSP of Saharanpur while RP Pandey will be the SSP of Gorakhpur, the release said.
(With agencies)