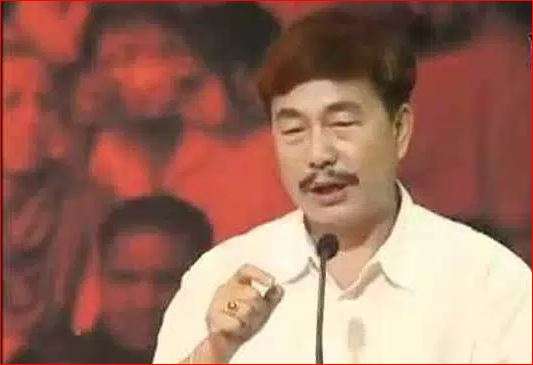 Outraged over China renaming six places in Arunachal Pradesh, the people of India's northeastern state are asking if renaming a particular city can make it part of another country.
"Will naming Beijing as Mumbai make China's capital an Indian territory," asks the president of the Arunachal Chamber of Commerce and Industries summing up the mood of locals on China renaming places in Arunachal Pradesh. 
People and political leaders cutting across party lines here have strongly denounced China's move to 'standardise' official names of six places in Arunachal Pradesh.  Arunachal BJP president Tapir Gao said China's claim over Arunachal is "baseless". 
"China forcefully occupied Tibet in 1959 and it wants to capture Arunachal Pradesh," he said.  Gao said the Tibetan spiritual leader the Dalai Lama had stated many times at various international and national fora that Arunachal Pradesh is an integral part of India.  
"So renaming of places in Arunachal by China is baseless and Beijing should learn from history that they forcefully occupied Tibet and their claim is meaningless," he said.  
Criticising China's move, he said India has no boundary with China but with Tibet since 1914 when MacMohan, the British India representative, had signed an agreement with the Chinese representative at Shimla over the boundary.  When contacted, Arunachal Pradesh Chief Secretary Shakuntala Doley Gamlin refused to comment on the issue.  
"We have nothing to say on the issue as the External Affairs Ministry will handle it", she said.  
Senior Congress lawmaker and former chief minister Nabam Tuki also ridiculed Beijing's claim over the state's territory and said, "There is no logic in such claim.  Everybody knows that Arunachal is an integral part of India.  The Centre should take up the matter seriously and resolve the matter once and for all". 
China had announced 'standardised' official names for six places in Arunachal Pradesh, days after it lodged strong protests with India over the Dalai Lama's visit to the frontier state.

 

The state media in Beijing had said the move was aimed at reaffirming China's claim over the state.  India had hit out at China for giving Chinese names to some parts of Arunachal Pradesh, saying assigning invented names to towns of the neighbour does not make illegal territorial claims legal. 
APCC president Takam Sanjoy said that there is no doubt and confusion that Arunachal Pradesh is an integral part of the Indian Union. 
"The indigenous and ethnic people of Arunachal Pradesh have got integrated with the Indian mainstream. Some ethnic tribe leaders had even participated in the freedom struggle. 
Therefore, Arunachal being disputed as claimed by China is absolutely absurd," Sanjoy said.
(With PTI inputs)