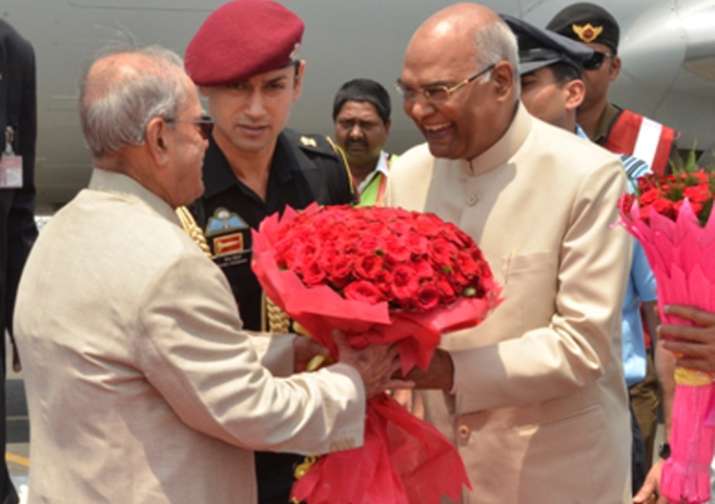 Bihar Governor Ram Nath Kovind has been chosen by the Bhartiya Janata Party (BJP) as the ruling NDA candidate for upcoming presidential election. Once elected to the highest office, Kovind will occupy Rashtrapati Bhavan at the Raisina Hills in New Delhi. Besides, as President, Kovind would also have a summer holiday resort in Shimla in Himachal Pradesh. 
Ironically, only three weeks ago, Kovind was denied entry to the Shimla Retreat.
Kovind was in Shimla as a guest of Himachal Pradesh Governor Acharya Devvrat between May 28 to 30. He, along with his wife and children, was staying at the Raj Bhavan. On May 29, went to see Shimla's famous catchment area forest — Siyog, a report in The Indian Express said. 
On return, Kovind decided to visit the The Retreat but was denied entry by the staff posted there, the report said. President Pranab Mukherjee, who is a regular visitor every summer except this year, was not present at the The Retreat at the time. Permission to visit the sprawling resort is given by the Rashtrapati Bhawan only.
As the Governor had not obtained prior permission, the staff refused to let him enter the compound. 
Kovind, who has been a Rajya Sabha member for two terms, "did not mind" being denied entry, advisor to Himachal Governor Shashi Kant Sharma said.
"Had he told us,we could have facilitated the visit," Sharma was quoted as saying by the newspaper. 
A prominent Dalit leader of the BJP, Kovind is seen as a non-controversial personality. He is likely to file his nomination on June 23 and has requested support from all political parties. 
Non-NDA parties like BJD, TRS and YSRCP have announced their support to the Dalit leader. Besides, Bihar Chief Minister Nitish Kumar  and BSP chief have showed "positive" response to his candidature.