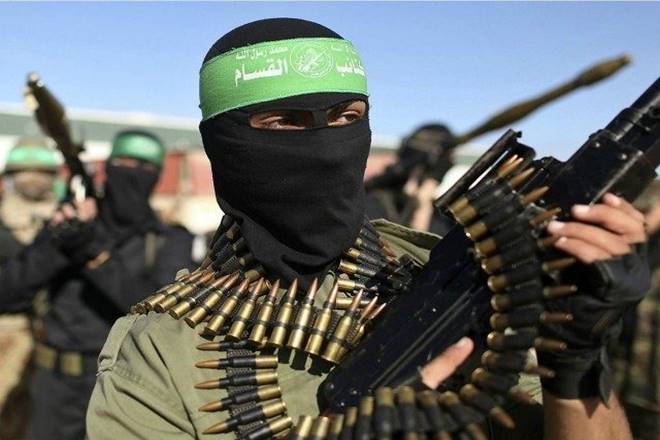 In yet another dastardly attempt by militants to stoke fear in the Kashmir Valley, a video that surfaced today shows a man, believed to be a Jammu and Kashmir Special Police Officer (SPO), being tortured by suspected militants of the Hizbul Mujahideen outfit.
In the appalling video, two militants can be seen callously kicking and beating the man believed to be an SPO with a cane. 
The two suspected terrorists, believed to be members of Hizbul, can be seen in the Indian Army camouflage dress, carrying AK 47 rifles, with their faces covered. 
The two are torturing the man for allegedly acting as an informer for the Jammu and Kashmir Police. 
While the video is said to be made in a village in South Kashmir, it was uploaded on social media from Pulwama's Tral town, which is believed to be a hub for local Hizbul militants. 
The propaganda video released by the Pakistan-based terror outfit comes across as an attempt by militants to threaten those who tend to support the security apparatus in the Valley or take up government jobs. 
Experts believe that locals getting a source of income from the government would alter the sentiment dramatically, something that would demolish the intent of those who stoke disturbances in the restive region.
The current video also comes across as part of the same propaganda that seeks to deter locals from taking up government jobs out of fear and intimidation.
A similar video made its way to the social media where a man, also believed to have been part of a recruitment rally for the state police, was seen being physically tortured before the militants tonsure his head.  
Meanwhile, in another incident, a huge cache of arms and ammunition was recovered from the four terrorists, who were gunned down in Jammu and Kashmir's Naugam sector.    
Top sources said that the four militants were highly trained and were tasked to carry out a major Fidayeen strike somewhere in Kashmir, adding that the amount of arms and ammo which was recovered from them indicates their plan of carrying out the major strike.
The recoveries from the militants include AK47 rifles and AK 47 ammo, UBGL grenades, hand grenades, GPS and wireless sets, Pakistan made medicine and dry fruits, binoculars, wire cutters and matrix sheets.
Sources said the militants were from Lashkar-e-Toiba outfit.
Four terrorists were killed and three soldiers lost their lives after the Indian Army launched an operation to foil an infiltration bid in Naugam sector on Saturday.