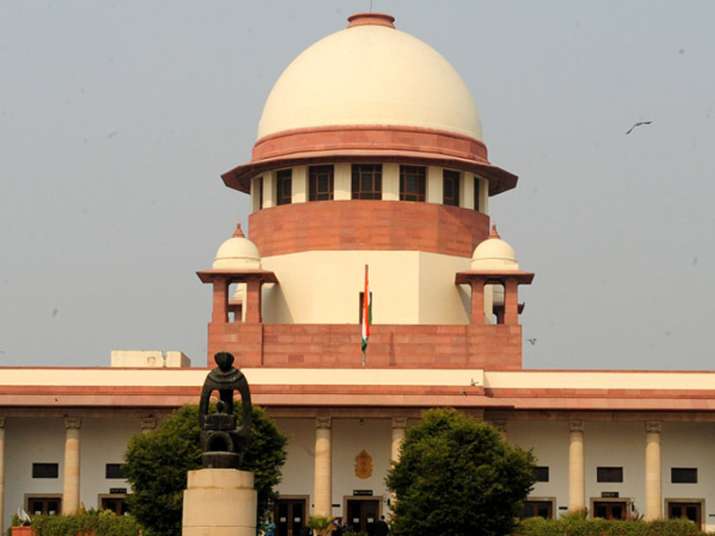 Having asserted that the practice of triple talaq cannot be termed as 'unconstitutional', All India Muslim Personal Law Board (AIMPLB) counsel Kapil Sibal on Tuesday said that the Supreme Court should not be hearing the matter in the first place. 
The argument began when Sibal said that the top court should not decide or interfere in one's faith and belief. 
To this, Justice Rohinton Fali Nariman, one of the five judges constituting the SC vacation bench, asked if they should not hear the matter at all. 
"Yes, you should not hear," replied Sibal.
Earlier today, Sibal asked the apex court how a 1400-year-old practice can be banded as 'unconstitutional'. 
"Triple talaq is going on since 1400 years, how can you say it is unconstitutional?" Sibal asked the apex court.
He further argued that just like the Hindus' faith about Lord Ram's birth at Ayodhya cannot be questioned, triple talaq should also not be questioned. 
Meanwhile, the bench also questioned the AIMPLB on the position of e-divorce given on WhatsApp in Islam.
Yesterday, the Centre had assured the Supreme Court that it will come out with a law to regulate marriage and divorce among Muslims if triple talaq was upheld as invalid. 
"The government will come out with law to regulate marriage and divorce among Muslims if court holds Triple Talaq as invalid," Attorney General Mukul Rohatgi told the bench.
Rohatgi also conveyed to the apex court bench that Triple Talaq violates Muslim women's right to equality within the community, and also within the country.
The top court also clarified that it had not closed the window to scrutiny of two contentious issues: polygamy and nikah halala. 
When a five-judge SC bench headed by Chief Justice J S Khehar said, "we have taken a conscious decision to deal only with triple talaq", Attorney General Mukul Rohatgi drew the court's attention to the order by a two-judge bench which had mentioned all the three issues. 
"By virtue of the reference order, all three issues were to be taken up for adjudication. It is better that the bench deals with all three," the AG said. 
When the AG asked the bench to make it clear that the issues of polygamy and 'nikah halala' are still open and would be dealt by other bench in future, the court clarified "it will be dealt in future."