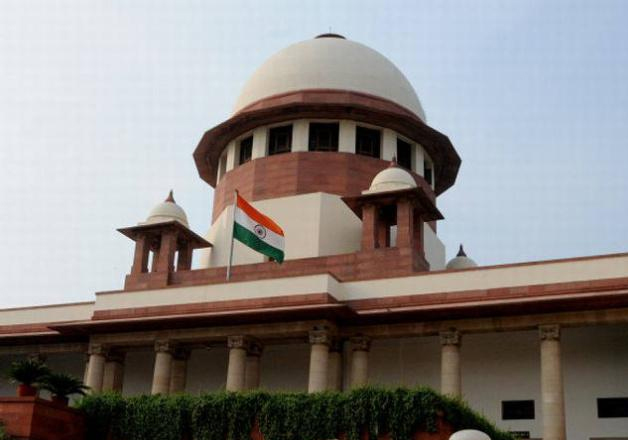 The Supreme Court on Wednesday rejected a fresh plea seeking probe into the documents seized during Income Tax raids on Sahara and Birla which contained names of certain politicians including Prime Minister Narendra Modi.
NGO 'Common Cause' last week had filed a fresh petition in the apex court seeking a court- monitored SIT investigation into the raids on two business houses in 2013-14.
'Common Cause' had repeatedly been asked by the court to come up with credible material in support of its bribery allegations, in its latest plea filed several documents, including some e-mails, as annexures to its affidavit.
While dismissing the petition today, the SC said that evidence submitted by the NGO were not enough to order an inquiry. The documents do not contain any conclusive evidence in it, the court said today.
A bench headed by Justice Khehar had last month questioned the NGO and its lawyer Prashant Bhushan whether aspersions could be cast against the prime minister without placing "sufficient", "firm" and "clear" materials.
It had also said that the PIL was based on "zero material" and was only making "insinuations" and asked Bhushan to come out with credible material for the court to consider.
The NGO, in its fresh affidavit, had referred to a Constitution Bench judgement in the Lalita Kumari case and said "it is a settled law that the registration of an FIR is mandatory when the information discloses a cognizable offences" and the circumstances in the matter make out a "more than adequate case for directing a credible and independent investigation".
Referring to the apex court's direction in the Jain Hawala case, it said that the present case stands on a "much better footing" because there has been seizure of huge money in raids.
The court had on December 14 made it clear that it is not going to entertain the plea of the NGO unless it comes out with firm and relevant material.
The issue had also taken a political turn when Congress and Aam Aadmi Party last year levelled corruption charges against Prime Minister, citing the same documents. 
Referring to alleged documents, Congress vice-president Rahul Gandhi had alleged that Narendra Modi as Gujarat Chief Minister had taken money from Sahara and Birla groups. 
Rahul Gandhi cited the documents seized during raids to allege that in the I-T records there are notings of Sahara officials' claims that they had paid Rs 40 crore to Modi in  9 installement between October, 2013 and February, 2014. 
"As per record with I-T, Rs 2.5 crore was given to PM Modi on 30 Oct '13; Rs 5 cr on 12 Nov '13; Rs 2.5 cr on 27 Nov '13; Rs 5cr on 29 Nov '13. Entries showed Rs 5cr given to PM Modi on 6 Dec '13; Rs 5 cr on 19 Dec '13; Rs 5cr on 13 Jan '14; Rs 5 cr on 28 Jan '14; Rs 5 cr 22 Feb '14," Gandhi said.
He then alleged that another record suggests that Birla Group gave Rs 12 crore to 'Gujarat Chief Minister'. 
Delhi Chief Minister Arvind Kejriwal, in the assembly on November 17, had also spoke of the "evidence against Modi" using the same document cited by 'Common Cause' in its petition. 
Inside Delhi Assembly, he alleged that Rs 65.1 crore was paid as bribe to 'Gujarat CM' and 'Ahmedabad Modiji' by two private companies, the Aditya Birla group and the Sahara group.