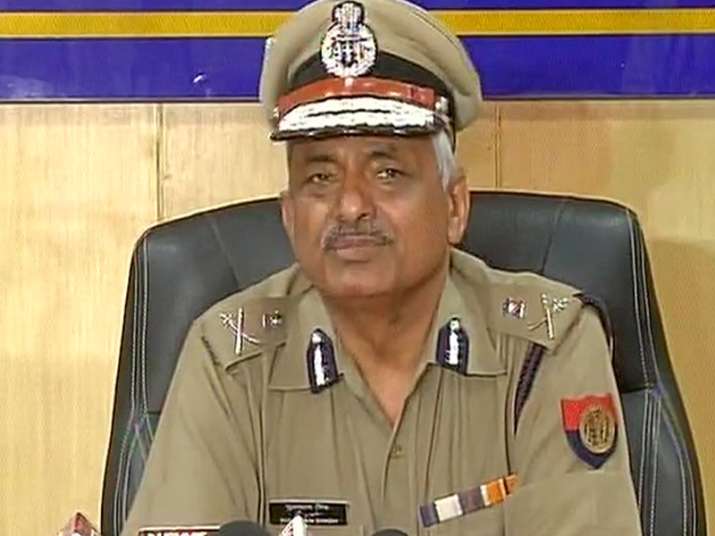 In the backdrop of reports that anti-Romeo squads were harassing couple in public, senior IPS officer Sulkan Singh, who today assumed charge as Director General of Police (DGP), made it clear that the genuine couple will not be touched at any cost.
Speaking to reporters here after assuming the charge, he, however, accepted that there was a sense of fear among public due to the activities of the personnel.
"The personnel on duty for anti-Romeo squads will act and take action only on people with objectionable behaviour. Personnel will be in plain clothes, this does not include questioning people. Will be clarified in standing orders," the new DGP said.
Further, he said that anybody, irrespective of his/her affiliation with any political party, indulging in criminal activities will not be spared. 
Sulkhan Singh takes charge as the new DGP of Uttar Pradesh, replaces Javeed Ahmad. pic.twitter.com/slY4gDLY9v

— ANI UP (@ANINewsUP) April 22, 2017
"We have strict orders from the Chief Minister. Any 'gundagardi' will be acted upon, Uttar Pradesh police will work with total impartiality," he said, adding that the police officials are committed to provide security to all.
"We have zero tolerance towards corruption," he added.
When quizzed about rising number of cases linked to cow vigilantism in the state, he assured that the police will definably take strict action against anyone going against the law. 
"Will not disclose complainant's name in such a case, but won't allow anyone to indulge in forceful behaviour. Action will be taken on anyone indulging in vigilantism in the name of gau raksha or anything else, no one has the right to intervene," he added.
In the first big reshuffle in the top police hierarchy yesterday, the state government shunted DGP Javeed Ahmed to a less important post and transferred 12 IPS officers.
1980-batch IPS officer Sulkan Singh, who was DG (Training), was made new DGP. He today replaced Javed, a 1984-batch IPS officer. Javed has been shifted as the DG of Uttar Pradesh Provincial Armed Constabulary (PAC).
According to a senior Home department official, Singh is likely to have a brief stint as the state police head as his superannuation is due in September. 
ADG (Law and Order) Daljit Singh Chowdhury and ADG Economic Offence Wing (EOW) and Logistics Aditya Mishra have swapped places in the transfer which came a month after Yogi Adtiyanath assumed office. 
The Chief Minister has not minced words in sending out a strong message that law and order was his government's top priority and any laxity in this regard would not be tolerated. 
During the recent assembly polls, the BJP had petitioned the Election Commission to remove Ahmed, alleging that he was working at the behest of the then Samajwadi Party government. 
DG (Intelligence) Jawahar Lal Tripathi has been made DG (Prosecution) and DG (Homeguards) Alok Prasad has been given additional charge of Training. 
Surya Kumar has been relieved from post of DG (Prosecution) and will continue as DG police recruitment and promotion board. 
ADG (Security) Bhavesh Kumar Singh has been made ADG (Intelligence), ADG Police Training School Sitapur Vijay Kumar has been made ADG (Security) while Alok Singh, who was on wait list has been made IG PAC (Eastern zone). IG Sanjay Singhal has been made IG PAC (Central zone). 
IG Women Powerline Navneet Sikera has been relieved from the charge of PAC (Central zone) but will continue on other posts. 
Earlier, the state government had transferred 7 IAS officers including some divisional commissioners. 
Principal Secretary, Science and Technology, Himanshu Kumar, who was transferred as Divisional Commissioner Devipatan division will remain on his post, while CEO, UP Rural Road Development Authority, SVS Rangarao will be new Divisional Commissioner of Devipatan division. 
Among others transferred included DM Jhansi Ajay Kumar Shukla, who will be Divisional Commissioner Chitrakoot division, and Secretary Khadi Anurag Yadav, who has been sent to Institutional Finance Department in the same capacity. 
Noida Metro Rail Corporation MD Santosh Kumar Yadav has been put on waitlist while Investment Commissioner Amit Mohan Prasad has been given Yadav's charge. 
The state government had on Tuesday shunted out tainted Vice Chairman of Lucknow Development Authority (LDA) Satyendra Singh while effecting a major bureaucratic reshuffle involving 44 IAS officers in the second such drill in less than a week. 
Singh, who is mired in controversy over alleged corruption in LDA, was put on wait list on the day the Adityanath government completed one month in office. 
In its first major bureaucratic reshuffle on April 12, the state government had transferred 20 senior IAS officers shunting out Principal Secretary (Information) Navneet Sehgal and others who wielded considerable influence under the Akhilesh Yadav dispensation. 
Sehgal was stripped of all key charge and replaced by UP cadre IAS officer Avanish Kumar Awasthi, who was relieved by the Centre on Aditaynath's request after he took over the reins of the state on March 19.