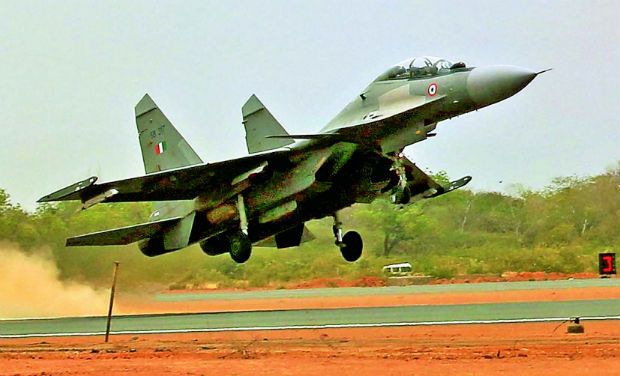 A blood-stained shoe, half-burnt PAN card and a wallet of one of the two pilots of the IAF's Sukhoi-30 MKI fighter jet, which crashed near the Assam-Arunachal Pradesh border last week, has been found from the crash site.
The wreckage of the Sukhoi jet that crashed on May 23, was found in a thick forest around 60 km from Tezpur city on May 26. 

 

The teams comprising Indian Army, Indian Air Force and civil administration personnel had recovered the jet's black-box on May 28 from the crash site
"Search operations are continuing despite bad weather conditions. However, there is still no trace of the two pilots," Indian Army sources told IANS. 
The Su-30 had taken off from the Tezpur air bas, around 10.30 a.m. on a routine training mission but lost radar and radio contact with the controlling station around 11.10 a.m. near Arunachal Pradesh's Doulasang area, adjoining China.
Tezpur has one of the three IAF air bases in the country that host the Sukhois.
(With IANS inputs)