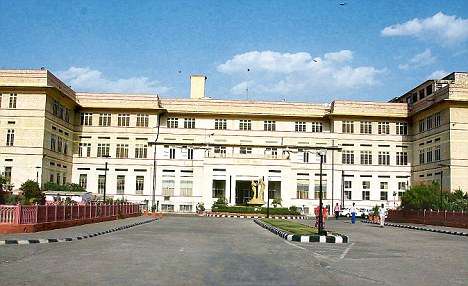 It was just another day for Sawai Man Singh Hospital until when the systems in the premises developed a sudden problem. The functioning of the hospital was paralysed by a ransomware attack that caught hold of the hospital's systems. SMS Hospital superintendent Dr DS Meena immediately called the staff of IT section and directed them to resolve the problem. The problem was fixed till 1.30pm. However, the officials worked till late in the evening as they were busy to install anti-virus on the computer systems. 

 

Services at this biggest hospital in the state came to standstill when ransomware virus made more than 50 computers DE functioned.

 

However, the hospital administration collected the details of patients discharged from the hospital and they uploaded the information of discharged patients after the problem had been fixed. Daily, over 9,000 patients were registered at the out-patient department for getting treatment in the hospital.  "Thankfully, the data of the hospital was intacted, that was not affected," Dr Meena said. He said that data is safe. As the hospital is now keeping all the records online, the safety of data is quite important. The SMS Hospital outdoor reports a registration of more than 10,000 patients daily, but only 6,000 registrations were reported on Thursday. Similarly, only 15,000 lab reports were issued against the daily average of 25,000.

 

On Thursday, doctors admitted patients through handwritten registration receipts.