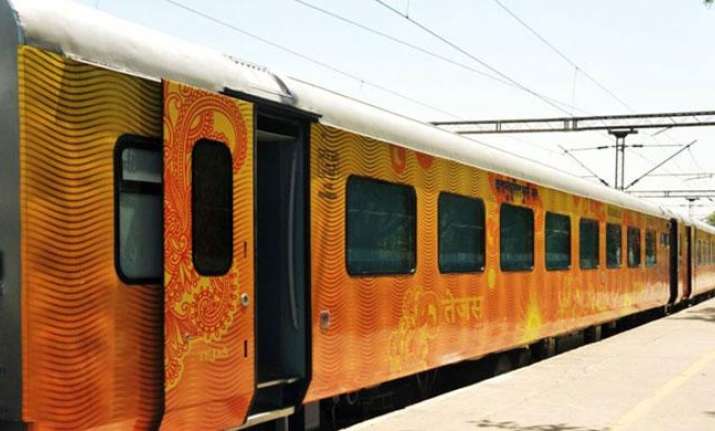 Touted as the country's first high-speed, semi-luxury train, the Mumbai-Goa Tejas Express returned to Mumbai Tuesday night, and what railway officials saw wasn't a pleasant sight by any means.
The coaches that sported entertainment gadgets and top class amenities, was left in a mess by passengers. Officials said they  were shocked to see the dirty mess all around and stolen headphones.
It is no secret that most people in India lack civic sense, and any new facility given by the government or private sectors soon becomes a headache for civic authorities simply because people fail to maintain cleanliness.
A report by Deccan Chronicle on the issue states that the passengers had thrashed the LCD screens, stolen headphones, soiled the toilets and littered the entire train.
"The railway authorities were shocked to see the mess on the train, following which they have now appealed to passengers to safeguard the Tejas Express and treat it like their own property," the report states.
Hindustan Time reports that the railway officials did have apprehensions of such an incident happening, but did not expect the extent of the damage.
In view of the situation, the railway officials are mulling ways to inform passengers about the systems, and that it should not be damaged.
As per the report, at least 12 high-quality headphones that were provided along with the infotainment screens were missing or stolen, said railway officials.
Aditya Tembe, who was travelling economy on the same train, told Deccan Chronicle that 'some of the passengers tried to remove the LCD screen by pulling on its hinges, probably wanting to take it home as it is easy to carry in one's bag, but after a while, a railway official came and tightened the screws'.
Just one hour into the journey, the state-of-the art toilets, combination of a bio and a vacuum toilet, began to stink as people did not bother to use the flush, Tembe adds.
The train has been fully booked up till May 26 and also during the Ganesh Chaturthi season.
Just like other trains, even here the maintenance staffs had a tremendous job of cleaning up the littered cups, plastic bottles, chips packets, unexpectedly amount of garbage found here was same as any other train, says the staff worker.
In fact, the damage to Tejas Express had begun even before it was brought to Mumbai from Delhi's rail coach factory for the flag-off. One of the windows of the windows of the train had been smashed by some miscreants, and the Central Railway had to replace it.