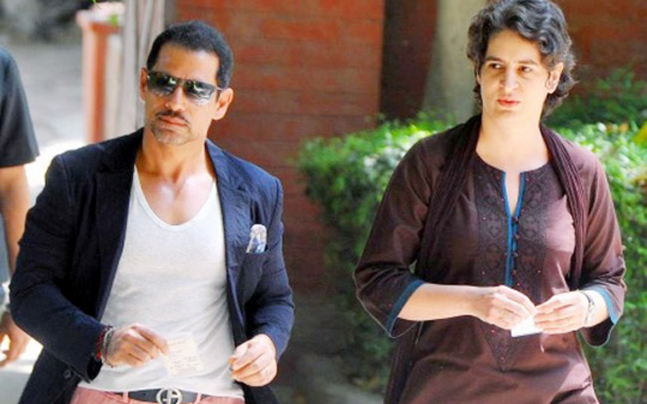 Congress President Sonia Gandhi's son-in-law Robert Vadra today welcomed the ban imposed on liquor vends operating along the national and state highways but added that some modifications should be made so that it does not affect "respectable establishments" and their employees.
Vadra's sister Michelle Vadra was killed by a drunk driver on the Delhi-Jaipur highway in April 2001.
"It will be a big step forward towards road safety. Having lost my own sister (she was just 33) in an unfortunate accident caused by callousness towards safety norms on the roads, I fully endorse the shutting of liquor vends along the highways," Vadra wrote in a Facebook post. 
However, seeking modifications to the Supreme Court's order, Vadra said that the ban should not adversely affect "respectable establishments".
"However, some respectable establishments might be adversely affected while having a record of adhering to rules and not allowing patrons/ customers to exceed limits of consumption," wrote Vadra, who is Priyanka Gandhi's husband.
Robert Vadra, husband of Priyanka Gandhi, also pointed out that the ban will badly hit the hospitality sector besides affecting  around  10 lakh employees. He also added that since some vendors are selling liquor surreptitiously, it will defeat the purpose of the Supreme Court order.
 "According to media reports, some vendors are selling liquor surreptitiously. This defeats the purpose of the order; it may also lead to corruption & black marketing of liquor," he said.
Seeking modification to the highway booze ban, Vadra said, "I hope some modifications in the order are considered and introduced in the future to prevent the loss of jobs and damage to the industry while still enforcing safety requirements with strictness."
Liquor vends operating within 500 meters of national and state highways (NHs and SHs) went dry from April 1 as the Supreme Court on Friday refused to extend the March 31 deadline it had given for closing them in its December 15 order.
The Supreme Court also barred hotels, pubs and restaurants on highways from serving liquor to customers.
However, the Supreme Court made some relaxation  for small municipal areas that have come up on both sides of national and state highways.
The bench said that liquor vends in these small municipal areas could operate 220 metres from the national and state highways only if the population of the settlement was 20,000 or less.