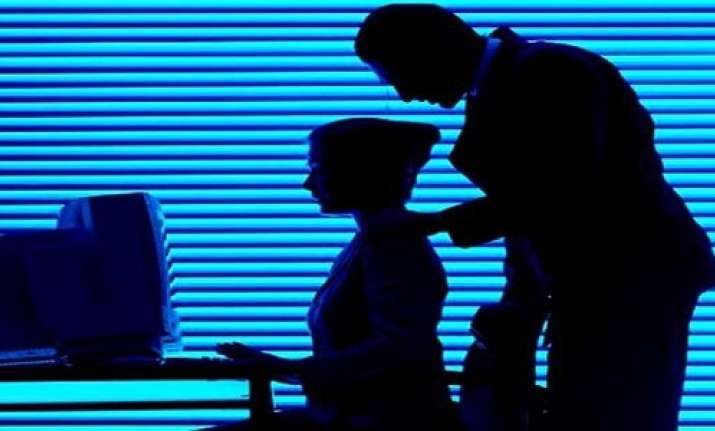 Already labelled as the 'rape capital' of India, Delhi now carries another dubious tag of being the worst city to work in for women. 
A recent survey report raises serious questions on the situation of safety and dignity of women in the national capital. According to the survey carried out by the Indian National Bar Association, increasing cases of demands for sexual favours, inappropriate touches and lewd comments at workplaces has made Delhi the most undesirable city for female workers. 
The survey included 6,092 case studies, of which Delhi reported the highest number of victims – a staggering 63 per cent – followed by Mumbai and Bengaluru. The findings also indicated that the workplace harassment was the highest in IT sector, followed by education, media and legal sectors. 
"I am not surprised. If you look at the rate of crime against women in Delhi, the average is higher than other metropolitan cities," Mail Today quoted Swati Maliwal, head of the Delhi Commission for Women, in its report as saying. 
The report further quoted Maliwal saying that the commission has been receiving a lot of complaints of the nature which shows that women workers in Delhi are in distress. 
The study was conducted from April to October 2016, to assess the severity and the current status of sexual harassment at workplace. 

The respondents from various fields were interviewed in Mumbai, Delhi, Bengaluru, Pune, Assam, Jalandhar, Kolkata, Ahmedabad, Hyderabad and Lucknow. 
The survey further revealed that higher authorities in their companies often turn a blind eye towards such complaints. In 66.7 per cent, where the complaints were filed, the respondents said that the internal complaints committee did not deal with the issue fairly. 
Moreover, in the cases where a complaint was lodged, only 50 per cent decided to continue with the same organisation after the completion of the internal inquiry, while the rest chose to quit. 
According to the report, the survey highlighted that 65.2 per cent of the respondents felt that the companies were still unaware of the process under sexual harassment of women at workplace Act 2013, even after the complaint was made.