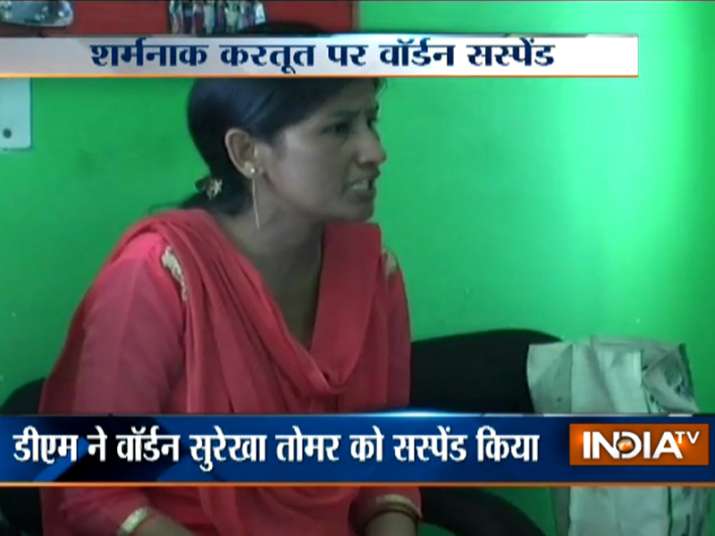 A group of girls at a residential school in the Muzaffarnagar district of Uttar Pradesh have said that they were threatened and forced to strip by the warden to allegedly 'check for menstrual blood'. 
The students have alleged that Surekha Tomar, the warden of Kasturba Gandhi Residential School at Digri village, allegedly stripped naked at least 70 girls inside the classroom. The incident occurred on Thursday. 
The warden was reportedly angered by specs of blood she noticed in the bathroom. The girls alleged that they were even made to sit naked in the classroom during the search. 
The warden had threatened them of dire consequences if they disobeyed her command, District Primary Education Officer Chander Kesh Yadav said, adding that an inquiry has been ordered into the incident.
"There was no teacher around. We were called downstairs (from the hostel). Madam made us take off our clothes saying she will beat us if we did not. We are kids, what could we do? She would have beaten us if we did not obey her," one of the students said.
The suspended warden, however, denied the allegations.
"Nothing of the sort happened. Some blood was found on the floor and wall of the bathroom. I wanted to check if everything was all right with the girls. Such young girls are sometimes unable to express... I just asked them if anything was wrong," she said.
"No one asked them to remove clothes. All this is a conspiracy by the staff because they do not want me to stay here. I had been asked to check whether the staff were performing their duties. I am strict, that is why they hate me," she added.
Chadrakesh, Basic Education Officer (BEO), said that the DM has suspended the warden after receiving complaints from the parents of students.
"During the investigation, it was found that she was involved in such unparliamentary acts. The DM has passed an order to suspend her," he said. 
Meanwhile, 35 students of the school left after the reports of harassment surfaced in media. 
Meanwhile, UP minister Shrikant Sharma said that the government has initiated an inquiry into the incident. 
"Concerned officials have been asked to enquire and take action against those responsible," he said.