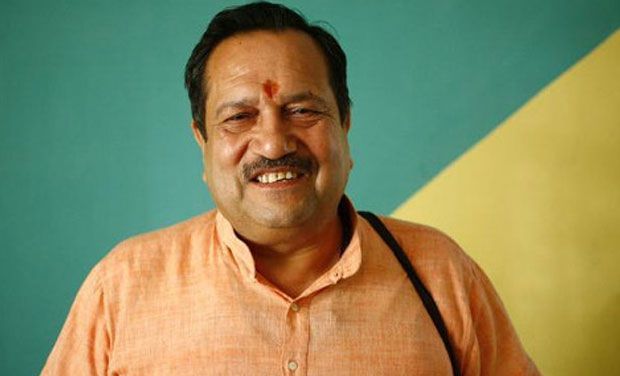 Indresh Kumar, senior RSS leader and patron of Muslim Rashtriya Manch (MRM), on Thursday  termed the first Mughal ruler Babar as an "invader" who unleashed atrocities on the people of India.
He also added that Babar had grossly violated the tenets of Islam.
"Mughal ruler Babar was a Mongol. He was an invader who along with his general Mir Baqi unleashed atrocities on the people. Babar had hit the Ram roop (incarnation) of Khudaa.  Babar did not know Islam. Baqi too grossly violated the tenets of Islam," Indresh Kumar said while addressing an event in Lucknow. 
Indresh Kumar's statement came a day after the Muslim Rashtriya Manch organised an iftaar in the temple town of Ayodhya. 
Referring to triple talaq, Indresh Kumar said, "In the feet of Maa, there lies a heaven (Maa ke kadmo mein Jannat hai). Talaq amounts to rejecting this Jannat." 

He also claimed that cow slaughter is not permissible in any religion, including Islam. 
Later in the evening, Kumar also participated in an Iftaar in which the Rozedaars broke their fast by consuming cow milk. 
On Wednesday, a similar Iftaar was held in the temple town of Ayodhya. 
"Muslims pledged that they will not eat beef as it causes disease. They also agreed that cow milk is good for health and has medicinal values," the MRM patron said. 

 

The MRM had invited prominent Muslim residents of the town, for Iftaar, the first meal after the day's fasting.  Kumar said that the gathering also acknowledged the benefits of keeping cows. 
The MRM was set up in 2002 by Rashtriya Swayamsevak Sangh (RSS) at the initiative of its then chief K S Sudarshan to allow the Sangh parivar to reach out to the Muslim community on various issues including the vexed Ayodhya Ram Temple dispute.
(With agency inputs)