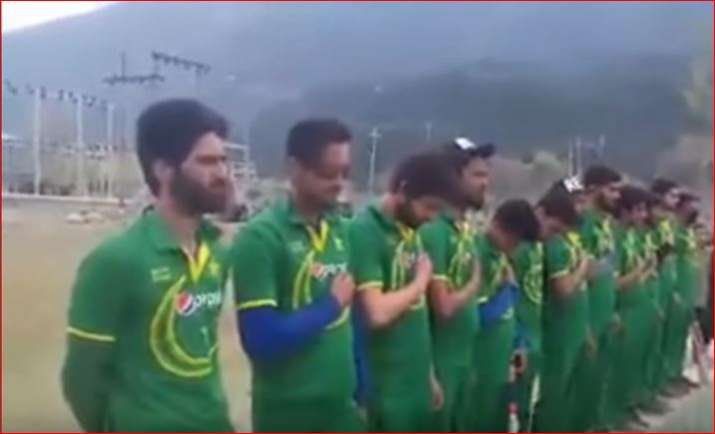 A group of Kashmiri cricketers were detained on Wednesday after a video showing them wearing the Pakistani cricket team's jersey, with the neighbouring country's national anthem playing in the background, went viral on social media.
The video was reportedly uploaded by Kashmir Media Service, a Pakistan based news portal. 
The Jammu and Kashmir Police has said that these youths numbering twelve have been detained for counselling. 

 

According to a report in Hindustan Times, the Pakistani portal claimed that the match was played on April 2, the day Prime Minister Narendra Modi inaugurated the Chenani-Nashri tunnel on the strategic Jammu-Srinagar national highway.
The HT report further said that the location of the match has been identified as Wayil playfield in Ganderbal.
Quoting its sources, the report said that the video was from a cricket match between two teams - one representing Pakistan and the other India.
It further added that the players impersonating the Pakistani cricket team turned out in that country's colours, while the team representing India wore white.
The report quoted a Ganderbal resident as saying that the national anthem of both the countries were played although the Hindustan Times refused to independently verify it.  
It also added that a team of the National Investigation Agency (NIA) will fly from New Delhi to the Valley today  to probe the entire incident.