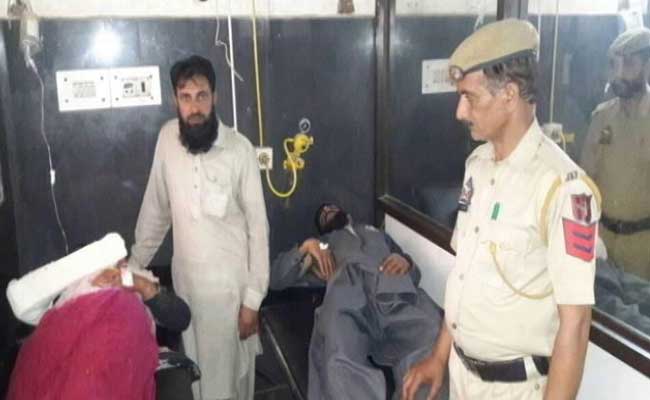 Four members of a self-styled 'gau rakshak' (cow vigilante) group were arrested in Jammu and Kashmir's Reasi district after they attacked and injured a nomadic family of five including a 9-year old girl and stole all their livestock, police said here on Saturday.
A hunt was on to arrest other accused. 
"Police parties have been moved out to arrest all the members of the group that attacked a family of nomadic goatherds on Thursday and decamped with their livestock," a senior police officer said here.
Besides arresting four members of the group, police have also restored the family's cattle.
"An FIR has been lodged. We have arrested some persons involved in the attack on the nomad family moving with their livestock -- cattle, sheep and goats on April 20 night," a senior police officer told IANS.
The group had attacked the family with iron rods during Thursday night in Talwara area of Reasi.
"A Gujjar Sabir Ali along with other people including female members were shepherding some cows and calves in Reasi district late night," SSP Reasi Tahir Bhat told PTI.
Ali had segregated his animals and took with him only cows and calves while the rest of the animals including sheep and goats were sent with his other brothers, the SSP said.
Some people suspected that bovines were being illegally smuggled into the area, he said. They intercepted the group of nomads and man-handled them, the police official added.