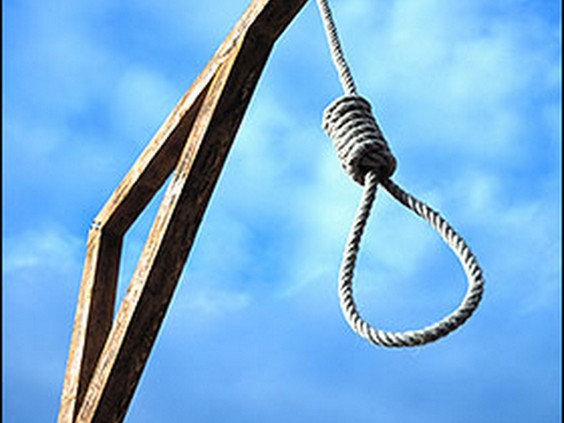 India will file a mercy petition on behalf of the family members of two men from Tamil Nadu who were sentenced to death by Qatar's Supreme Court last year for allegedly murdering a woman four years ago, External Affairs Minister Sushma Swaraj said on Monday.
Swaraj, who had sought a a report about the case from Indian envoy in Qatar two days ago, today said the Embassy has requested Tamil Nadu government to help in filing mercy plea for Alagappa Subramaniam and Chelladurai Perumal. 
"I have received report from Qatar reg death sentence for Alagappa Subramaniam and Chelladurai Perumal, both from Tamil Nadu (sic)," she said on Twitter.
"We have to file mercy petition on behalf of their family members. Our Embassy has requested Government of Tamil Nadu in this regard," the minister said in another tweet.
The court had recently rejected a plea by the Indian Embassy to overturn the death penalty awarded to the duo, both in their 40s, but commuted the life term awarded to the third accused, Sivakumar Arasan to 15 years' jail term. 
While Subramaniam hails from Villupuram, Perumal is a resident of Virudhunagar in Tamil Nadu who had gone to the Gulf country for greener pastures. 
Congress MLA from Tamil Nadu's Nanguneri constituency, H Vasanthakumar, had recently written a letter to Prime Minister Narendra Modi and Swaraj, seeking their urgent intervention in saving Subramaniam and Perumal. 
The MLA requested Modi and Swaraj to take up the case with the Ruler of Qatar. 
"If these Indian nationals were not released and send back to India safely, I will organise indefinite protest before the Qatar Embassy at Delhi and Qatar Consulate at Mumbai," he had said in the letter. 
The then Chief Minister J Jayalalithaa last year had sanctioned Rs 9.5 lakh to take care of the expenses for filing the appeal in the Supreme Court.