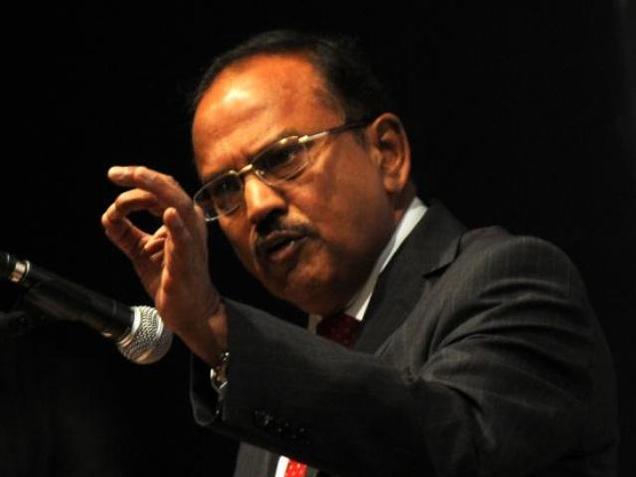 In a bid to step-up anti-terror cooperation and further isolate Pakistan, National Security Advisor Ajit Doval has proposed to his counterparts of the BRICS countries to put in place a legal regime to tackle terrorism without getting entangled on its definition.
According to a report in The Indian Express, Indian officials are working with fellow negotiators from BRICS nations — Brazil, Russia, India, China and South Africa — to re-introduce CCIT (Comprehensive Convention on International Terrorism) in the Goa declaration and give it a political push.
Doval's suggestion has "gained some traction" among top officials from the BRICS countries, and that is critical to deal with the logjam on CCIT, concerned officials told the daily.
Notedly,the CCIT was dropped at the BRICS 2015 statement in Ufa (Russia), although it was part of the BRICS 2014 statement in Fortaleza (Brazil).
Despite India's concerted efforts for adoption of CCIT at almost every global forum- latest being atthe United Nations General Assembly by EAM Sushma Swaraj-there has not been any headway.
For the past two decades, countries have sought to define acts that would constitute international terrorism, and set out rights and obligations of states in bringing the culprits to justice.
India, which has been pushing for the CCIT since the 1990s — the first draft was prepared by Delhi in 1996 — also feels that excluding the liberation movements and phrases like "right to self-determination" may give Pakistan-backed terrorism in Kashmir a leeway.