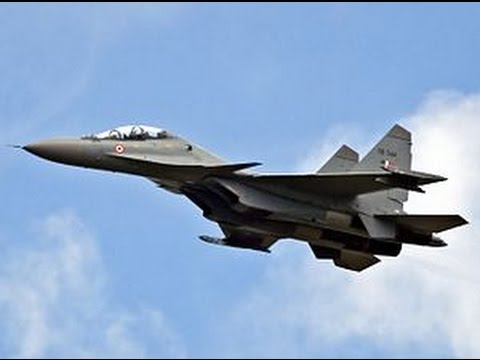 A Sukhoi-30 jet with two pilots of the Indian Air Force on board went missing this morning near Tezpur in Assam while on a routine sortie near the China border, IAF sources have said.
Air Force officials said the plane took off around 9:30 am and went missing near Doulasang area of Arunachal Pradesh, which is a border area adjoining China.
The last contact was made around 11:30 am when the aircraft was nearly 60 km north of Tezpur in Assam before it went off radar.
Tezpur Air force station is located 172 km from the China border.
"A Su-30 aircraft airborne from Tejpur today on a routine training mission lost Radar and Radio contact approx 60 Km North of Tejpur. The aircraft is overdue and actions have been initiated," IAF sources said.


In March this year, a Sukhoi-30 aircraft had crashed near an air base in Rajasthan's Barmer's Shivkar Kudla village, leaving three villagers injured. Both pilots had ejected to safety.
(With agencies)