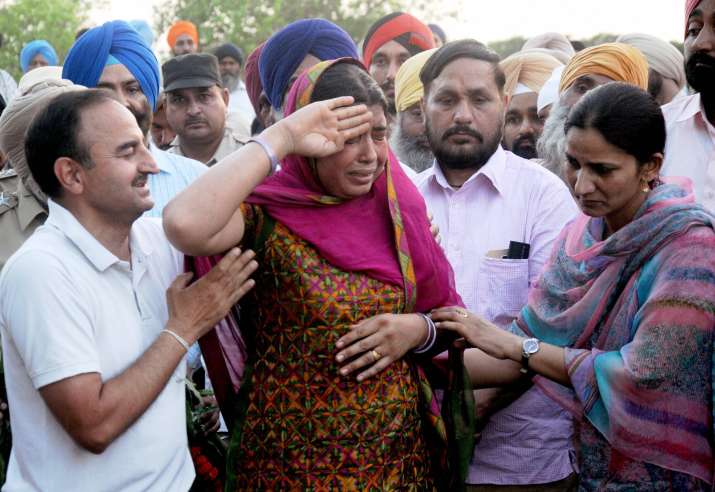 A day after the dastardly Maoist attack on a CRPF contingent in Chhattisgarh's Sukma that killed 25 security personnel, the survivors of the massacre recalled that they were completely outnumbered by Naxals and were down to their last bullets as the latter closed in, says a Times of India report. 
 

"We were completely outnumbered, and ran out of ammunition after two hours of relentless gunfight. This led to higher casualties. Guarding Kashmir is easier than being part of an anti-Maoist operation," Times of India quoted an injured CRPF constable as saying. 

 
Recalling the first few moments after the Naxal attack when follow jawans around him were felled, he said every cover they ran towards turned out to be a death trap. 
 

"They were in large numbers and they were firing at us with under barrel grenade launchers (UBGLs) and AK-47s and hurling hand grenades at us... other teams weren't able to come to our rescue because of incessant firing," he said. 

 
Union Home Minister Rajnath Singh today described the attack as a 'cold blooded murder' and vowed to avenge the killings.
Addressing the media here along with Chhattisgarh CM Raman Singh, the Home Minister said that the 'government will take strong action against those responsible'.
 

"This is a cold blooded murder. The sacrifice of our jawans will not go in vain. Attempts are being made to derail the development process in the region," he said.

 
In one of the deadliest attacks, 300 to 400 heavily armed Maoists, women included, ambushed a CRPF contingent in a forested patch in Chhattisgarh on Monday, killing 25 troopers and escaping with their AK-47 assault rifles. Six CRPF personnel were airlifted to Raipur in critical condition.