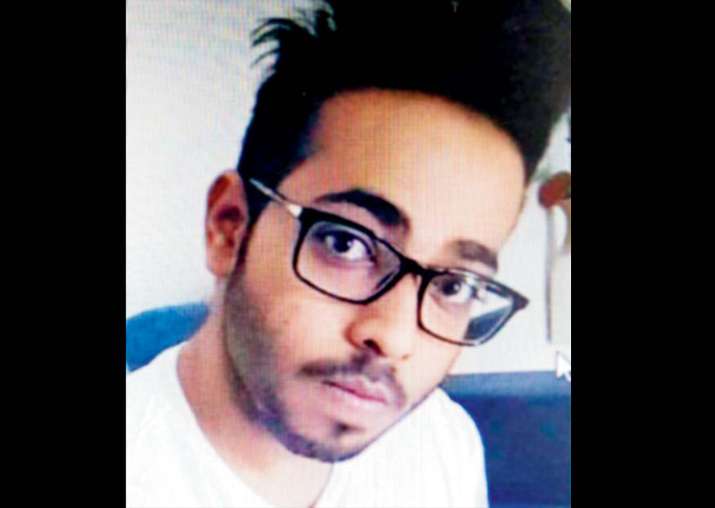 The police has arrested the alleged mastermind of the  scam in which thousands of Americans were defrauded to the tune of nearly Rs 2000 crore by reaching them via fake call centre posing as US officials to extort money from them.
Sagar Thakkar alias 'Shaggy' was placed under arrest late Friday night after he arrived at the Mumbai airport following his deportation from Dubai. 
He was produced before a court on Saturday which remanded him in police custody till April 13, said Thane police commissioner Param Bir Singh. 
Sagar was on the run since the unearthing of the scam last year, Thane Police officials said. Singh told reporters at press conference that Thakkar, who was living in Dubai, decided to return to India after the police initiated the process to issue Red Corner Notice (RCN) against him. 
He seemed to have a thorough knowledge of computers and related technical know-how as well as that of the Indian and the US legal systems, said the commissioner, who interrogated Thakkar briefly before he was taken to the court. 
The scam, which operated since 2013 through at least half a dozen call centres in Thane, targeted at least 15,000 US-based tax payers, who were allegedly conned by Indian tele-callers. 
The police said the racket which he ran since 2013 through at least half a dozen call centres in Thane, targeted at least 15,000 US-based tax payers with Indian tele-callers calling them up, posing as US Internal Revenue Service (IRS) or immigration officials and demanding payments for non-existent debts. 
While the Indian authorities initially put the amount of fraud at around Rs 500 core, US Homeland Security Secretary Jeh Johnson had earlier said that these call centres stole more than USD 300 million (Rs 2,000 crore) from their victims. 
The US Justice Department has charged 61 such people or entities linked to the scam.
Thakkar ran three call centres that were collectively making around Rs 1 to 1.5 crore daily, duping people of around Rs 500 crore in a year, the police had said last year. 
How scam was unearthed:
The scam came to light last year when police raided call centres at Mira Road in Thane district on the night of October 4-5. 
Subsequently, police teams raided and shut down five call centres in Ahmedabad which were a part of the racket.
Over 70 people, mostly directors and key persons linked to these call centres, were arrested and 700 employees were detained. 
During the interrogation of arrested directors, police got the name of Sagar. However, by that time, he had left the country on October 5 before police could catch him. 
According to police, they had issued a LOC (Look Out Circular) against Sagar on October 7, two days after his escape. The kingpin was suspected to have fled to Dubai. 
Investigators say Sagar (24) led a lavish lifestyle and was accompanied by around a dozen bouncers. He was a regular at posh late night parties in Mumbai and was also fond of high-end cars. 
He began working at the age of 16 with his 'mentor' Jagdish Kanani, who had worked in the call centres abroad. 
Kanani (33), who was arrested from suburban Borivali last October had trained him, they said. 
Also, Thane police had seized an Audi car belonging to Sagar, valued at Rs 2.5 crore, from Ahmedabad in October last year. It was allegedly purchased from a leading cricketer in May. 
Modus operandi:
To hire callers for his racket, Shaggy invited candidates through social media flyers without any qualification for call centre work. 
Once selected, the employees were fully trained in US accent. After rigorous training in accent, the candidates were handed a six-page script for mock calls. After perfecting the script, the candidates were inducted as employees.
They were given SOP and call sheet, based on which they used to make calls to people in the US and conned them after speaking in an American accent by posing as officials of US Internal Revenue Service.
Thakkar was helped by some people based in the US who provided him with the contact numbers acquired from hackers. 
They used to make at least 100 calls per day of which 10-15 calls would materialise and of these 3-4 'tax defaulters' would pay under threat by the conmen, police said.
The persons operated from call centres at the premises of Hari Om IT Park, Universal Outsourcing Services and Oswal House in Mira Road locality. The area comes under the jurisdiction of Thane Rural Police.
The callers posing as officials of US Tax Department, used to seek financial and bank details of US citizens and if the victims refused the information, they would allegedly threaten them with dire consequences including legal action and penalties.
After obtaining the requisite details from the American citizens, these call centre employees would siphon off money from their accounts.