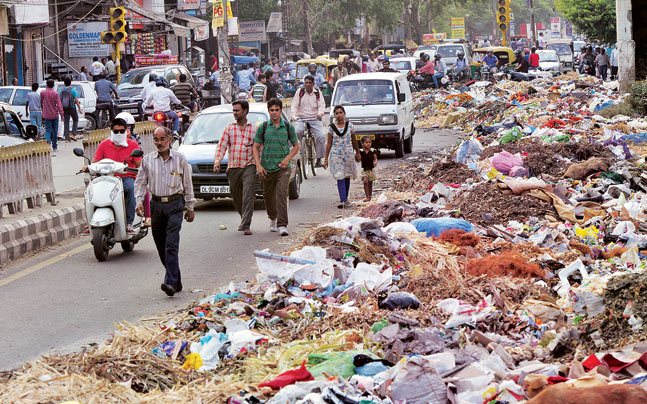 In protest against non-payment of salaries, a section of the North Delhi Municipal Corporation (north-MCD) employees today went on strike, an employees union official said.
This happened even as East Delhi Municipal Corporation (EDMC) employees, despite repeated appeals by the Delhi government, refused to withdraw their strike that started on Friday.
General Secretary of the United Front of MCD Employees Rajendra Mewati told IANS that employees joining the protest include sanitation workers, engineers, teachers and gardeners, among others.
He said the staff had not received their salaries for the last two-to-four months.
The Delhi government on Monday released Rs 119 crore to the EDMC but the agitating employees said they would call off the strike only after their salaries were credited into their bank accounts.
"Confusion was created yesterday (Monday) by spreading rumours that the strike had been called off. Due to this, sanitation workers are angry and spreading garbage on streets in protest," Mewati said.
The strike by the sanitation workers is having adverse effects on the residents of various localities in the city. Situation is such that there are piles of garbage on the roads across different residential areas.
It is not a first for Delhi as the MCD employees have halted garbage collection five times in the last two years.
(With IANS inputs)