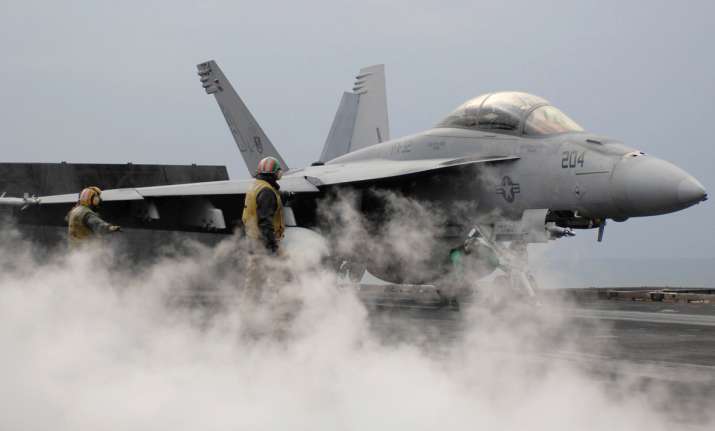 Four big global aerospace players are in race for clinching the deal for 57 multi-role carrier borne fighters required by Indian Navy.
According to a report in Business Standard, American aerospace giant Boeing,  France's Dassault Aviation, Sweden's SAAB and Rosoboronexport of Russia have responded to the Indian Navy's 'Request for Interest (RFI)' for Rs 50,000-cr deal. 
While Boeing has pitched its F/A-18 Super Hornet, Dassault has briefed the navy on its Rafale. Similarly, SAAB has offered the maritime variant of its Gripen single-engine fighter jet.
The report quotes its sources as saying that the race is mainly between Boeing's FA-18 and Dassault's Rafale, as the navy would prefer a twin-engine aircraft against SAAB's single-engine Gripen.
The report further says that Dassault has an advantage over others because the government signed an $8.7-billion deal with France last year for 36 Rafale warplanes for the Indian Air Force and it makes sense to equip IAF and navy with the same platform, for better logistics, maintenance and industrial support.