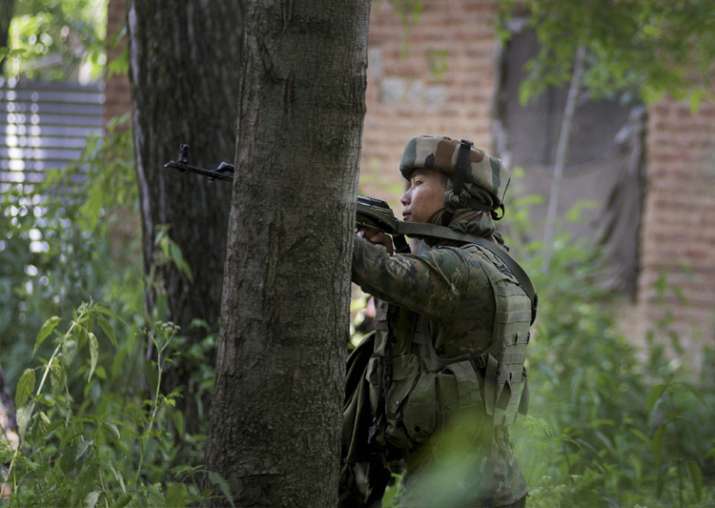 The Indian Army today said that its relentless operations to thwart attempts by Pakistan to boost terror activities in Kashmir have borne fruit, resulting in the deaths of ten terrorists since Friday.
"Relentless operations by security forces have defeated desperate attempts by Pakistan and Pakistan-sponsored agents to spread terror in the state in the run up to the holy month of Ramzan," the defence spokesman of the Northern Command said.
In the last 24 hours, ten heavily armed intruders and terrorists have been successfully eliminated, he said.
In the ongoing counter-infiltration operations along the LoC in Rampur sector, six armed intruders have been intercepted and eliminated, he said.
Troops noticed suspicious movement along the LoC in Rampur sector in the early hours. A firefight broke out between the militants and the Army after infiltrators were challenged by the alert troops on the Indian side of the LoC. The firefight resulted in the death of six militants.
Forces have cordoned off the area and search operation is underway to check for the presence of any other militant. 
In Rampur sector, which is adjacent to the Uri sector, Army on Friday foiled an attack by Pakistan's Border Action Team (BAT) and killed two intruders.
In another counter-terror operation which was based on specific information from a local source in Tral in South Kashmir, two militants were killed. The encounter had taken place in Soimoh village of Tral.
Following information about presence of some top Hizbul Mujhaideen militants in Soimoh village, security forces launched a search operation in the area. As the security forces were closing on the house where the militants were hiding, the ultras opened fire. The security forces retaliated, killing two militants.