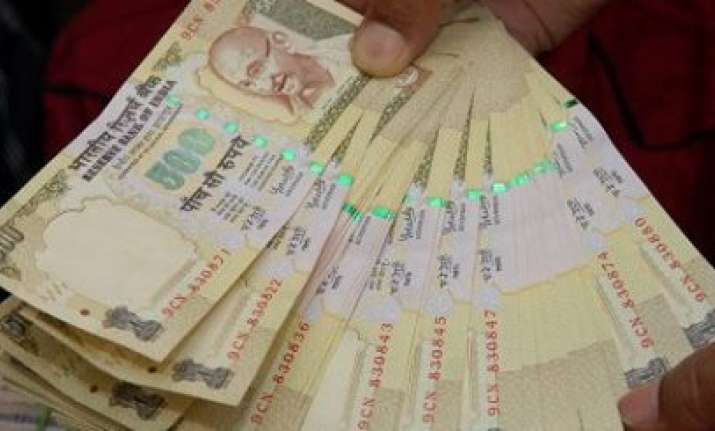 The Special Investigation Team (SIT) on black money revealed on Friday that after demonetisation, the central government has collected around Rs 6,000 crore as tax on unexplained cash deposits so far.
According to a report in Times of India, Justice Arijit Pasayat, Vice-chairman of the SIT on black money, added that the amount could further go up. 

  

The report says that the tax authorities sought explanation from those who deposited substantial amount of cash either in their own account or in the name of others after the 'note ban' came into effect.
Many of these people agreed to avail the amnesty scheme which allowed compounding by payment of 75 per cent of the deposits as tax, compared to the earlier 60 per cent.
The SIT Vice-chairman , however, refused to give an estimate of the tax that is likely to be collected from unexplained cash deposits as a fallout of the 'note ban' although he exuded confidence that the amount could be substantial. 
Justice Arijit Pasayat also revealed that the SIT focused on cash deposits of Rs 50 lakh or more during the first phase of the drive against black money post-demonetisation.
He further revealed that Emails and SMSes have been sent to all such depositors all across India. Some of them opted for amnesty scheme while many others are yet to respond to these notices.
"As many as 1092 people, who had deposited over Rs 50 lakh, have not yet responded to notices," Justice Arijit Pasayat told TOI.
Interestingly, according to Justice Pasayat, even in a state like Odisha which is  generally considered poor, thousands of people responded to the emails and SMSes sent by the SIT.
He also admitted that the tax authorities are facing a massive challenge in examining each and every case of unexplained cash deposited in bank accounts.
Justice Pasayat also added that even Jan Dhan accounts need to be thoroughly examined.
"The authorities, while examining the huge bank deposits, will finally have to come down to the macro level at some point of time to examine sudden huge deposits of cash in even Jan Dhan accounts. The exercise will be tedious and time consuming. But the tax authorities are determined to undertake this workload," he said.