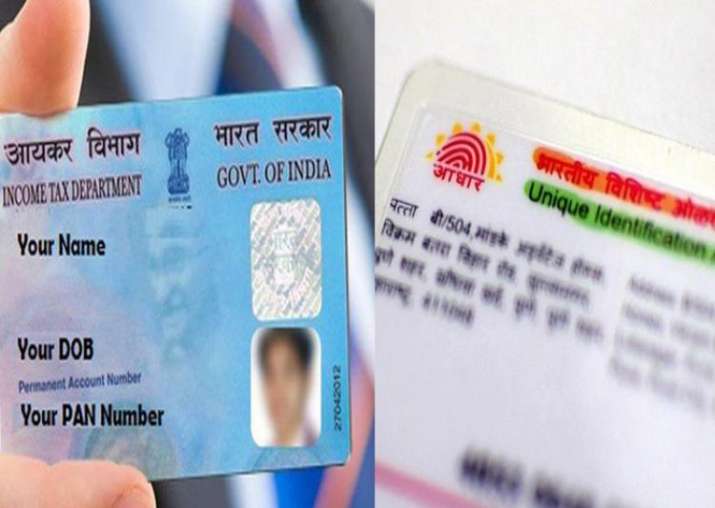 In a move aimed at easing the process of linking the Aadhaar number with PAN for taxpayers, the Income Tax (IT) department today said it has introduced an SMS-based facility that can be used to link the two.
An advertisement put out by the department across major newspapers described how the unique identity numbers of a person can be linked by sending SMS to either 567678 or 56161.
However, people can still visit the official e-filing website of the IT department to link the two identities. Also, Aadhar can be seeded into PAN database by mentioning Aadhar detail in the PAN application form for the allotment of the new PAN card or by quoting Aadhaar in change request form used for reprint of PAN card.
The department's e-filing website has hosted a new link on its homepage to link the two unique identities. The link requires a person to punch in his PAN number, Aadhaar number and the exact name as given in the Aadhaar card.
In an advertisement published in the national dailies on Wednesday, the I-T department said the two numbers should be linked in order to "seamlessly avail online, a world of income tax facilities"
"After verification from the UIDAI (Unique Identification Authority of India), the linking will be confirmed. In case of any minor mismatch in Aadhaar name provided, Aadhaar OTP (one time password) will be required," the department had said in its advisory to taxpayers and individuals.
The OTP will be sent on the registered mobile number in the Aadhaar database.
Linking Aadhaar to PAN was made mandatory earlier this year for filing I-T returns, by the government under the Finance Act 2017. The rule however is not mandatory for Assam, Jammu and Kashmir, and Meghalaya and for those over the age of 80. Non-residents of India and non-citizens have also been exempted.
The Centre's decision to link Aadhaar with various central schemes has drawn much criticism, and several petitions have been filed in the Supreme Court.
A petition against making Aadhaar mandatory for IT returns is still pending before the bench of Justice Arjan Kumar Sikri and Justice Ashok Bhushan.
Also, Aadhaar has been made mandatory for applying for permanent account number with effect from July 1, 2017.
While Aadhaar is issued by the UIDAI to a resident of India, PAN is a ten-digit alphanumeric number issued in the form of a laminated card by the I-T department to any person, firm or entity.
(PTI Inputs)