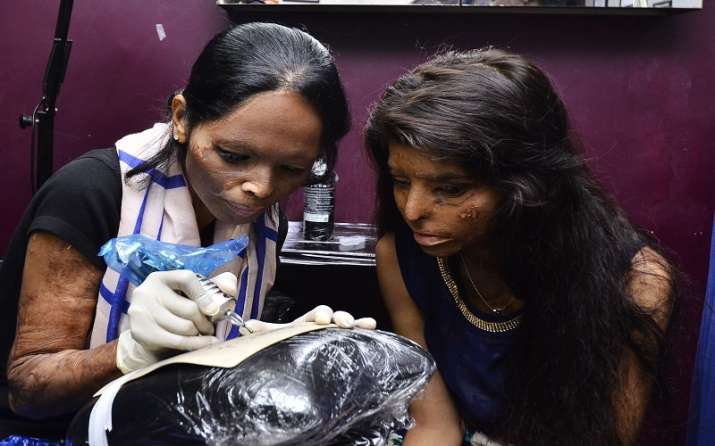 On Monday, the national capital of the country experienced something awe-inspiring. The acid attack survivors gave a new turn to their life by learning tattoo art and finding employment opportunities in the same. 
On 24th April, Stop Acid Attacks campaign led by Laxmi collaborated with Body Canvas Tattoos & Piercings to conduct this philanthropic workshop for the acid attack survivors. Vikas Malani, founder of the renowned parlour helped these 'heroes' with tattoo art so they can spend the rest of their life with dignity. To teach them the tattooing techniques, they were made familiar with all the tattoo equipment and even got a chance to try their hands at tattooing.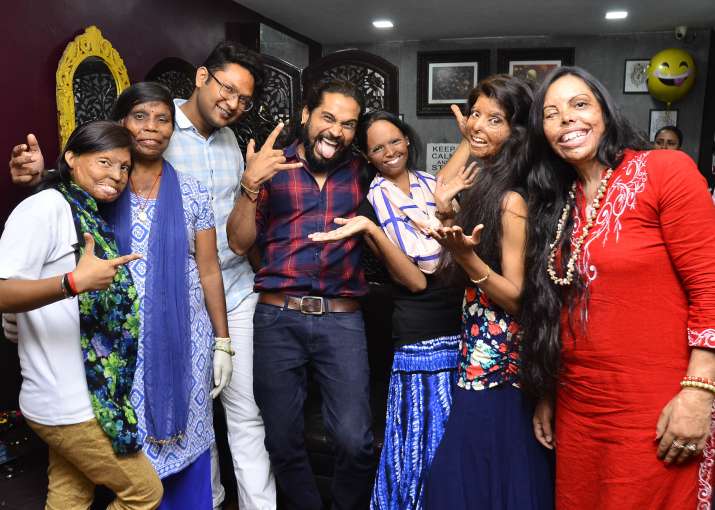 Vikas Malani with Stop Acid Attack team
In this most wonderful move, the survivors were also given a chance to get themselves inked. Many acid attack survivors along with Laxmi got themselves inked in pretty patterns, enthusiastically. Not only this, the survivors who are willing to opt for tattooing as their career will also be given a scholarship by Body Canvas Tattoos. 
Also Read: Acid attack victims to find a career in tattoo art through this philanthropic workshop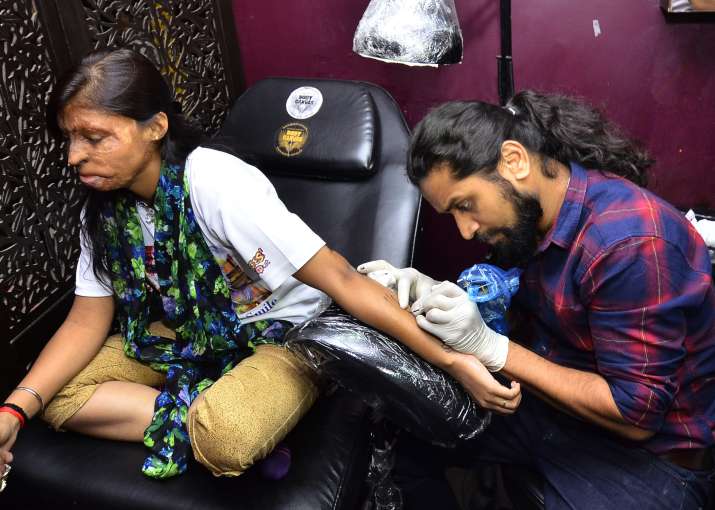 Vikas Malani tattooing on acid attack survivor
A 22-year old acid attack survivor says, "I am finding the profession of a tattoo artist very dynamic, challenging and interesting; I am considering applying for a scholarship at Body Canvas Tattoos"
Laxmi, Director of Chhanv Foundation, who is an inspiration to many, says, "I am getting a meaningful tattoo which is connects to my soul; it is symbolic to freedom because I want to put across the message to the society what free will is and the liberty to choose, or have an opinion means to us.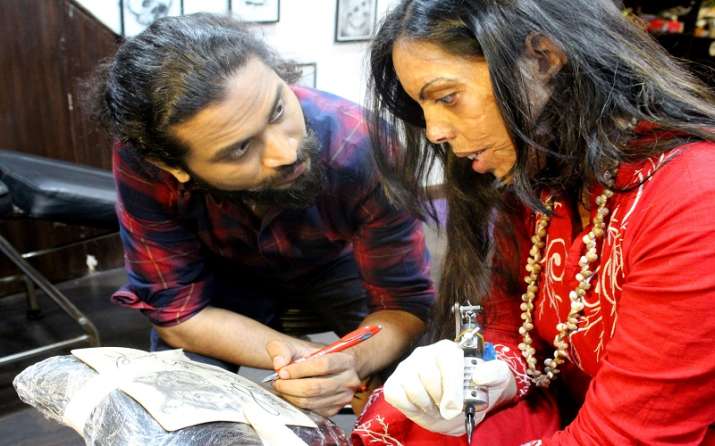 Vikas Malani with an acid attack survivor
Vikas Malani, who headed the free tattoo workshop, says "With this association, we aim to empower the women survivors of acid attacks by giving them free training to become professional tattoo artists. We would like to boost their confidence and welcome them to Body Canvas' positive environment and energetic workforce"
Chhanv is a home in Delhi which nests many such 'heroes' who have survived acid attacks in their lifes. This foundation facilitates the women to rebuild their confidence and start their life afresh. With revolutionised trainings and workshops, this foundation is helping the acid attack survivors to see a new ray of hope. The tattoo career workshop is a part of their trainings and workshops.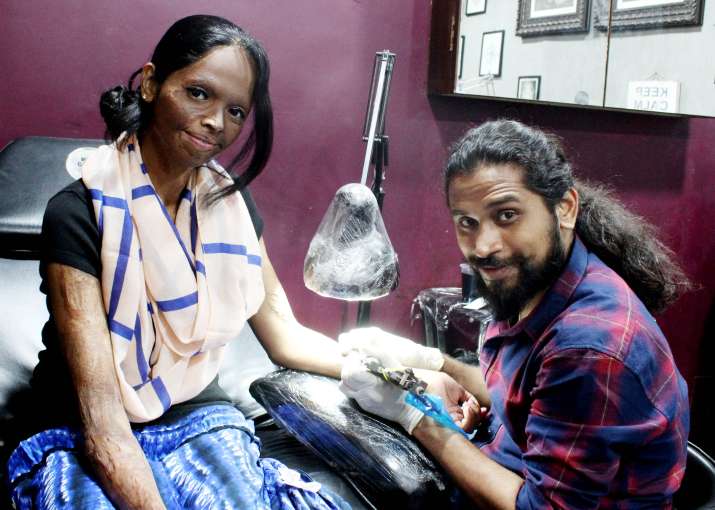 Laxmi with Vikas Malani
We really appreciate this great move by Chhanv Foundation and of course, Body Canvas Tattoos for this great philanthropic move.