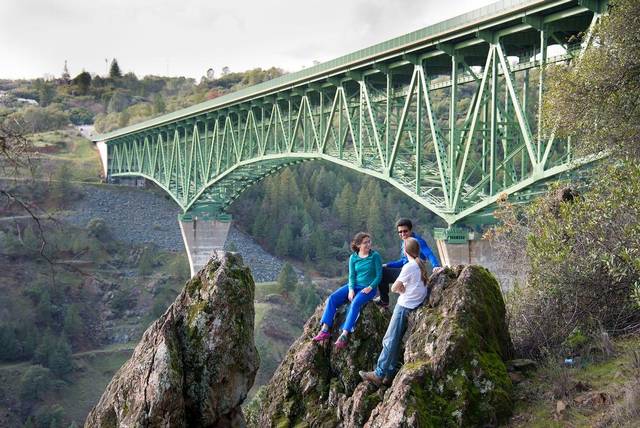 Selfie deaths and accidents have gripped the world. Another incident brought this seemingly global issue to light. 
A woman fell 60-feet off the Foresthill bridge on Tuesday while trying to take an adventurous selfie. The 730-feet high bridge is the highest bridge in California and one of the highest in United States of America. 
The woman hailed from Sacramento. She was taking selfies on the bridge's girders with her friends. When she attempted a selfie, she lost her balance. She fell off the bridge and landed on the trail below. 
The woman was airlifted to a nearby hospital. Her friend told she was knocked unconscious as soon as she hit the ground. She suffered a deep cut on her arm and fractures many bones that will require surgery. 
The bridge's immense height is popular among camera-toting people to take selfies. Due to this popular fashion, California police has also issued a warning for selfie lovers, ""You can lose your life and none of that is worth a selfie!"
For the safety concerns, Police have also started patrolling the area after many pictures and videos of people dangling from the walkways under the bridge, went viral. 
Trespassers who are found in the restricted zones of the bridge will be arrested. 
The girl was lucky to survive the fall, though she suffered multiple fractures. But not everyone is as lucky. 
A few days ago, a 13-year old Hyderabad boy was electrocuted to death while he was trying to take a selfie on the top of a train coach. The number of selfie deaths are on its all-time high around the globe.