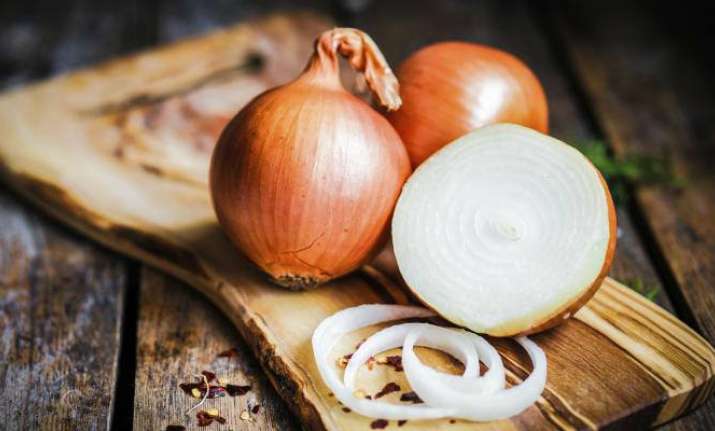 We all have heard about the culinary utility of onions. But there's more to this wonderful veggie other than being a 'taste enhancer'. 
We've been underestimating the medicinal uses of onion since quite a while. But now, it's the time to utilize this useful vegetable for more than just cooking. 
Note down the 6 non-conventional uses of onions. 
Warts 
Cut an onion into halves. Put the onion half on your wart and tie it on the affected area with a cloth. Let it stay overnight and see the magic next morning. 
Cough 
Amazingly, this stinky vegetable can be used to fight throat infections and cough. Grate a piece of onion on cheese grater. Squeeze the pulp to extract the juice. Add ½ teaspoon of honey to the juice. Drink this concoction twice a day to see the results. 
Burns 
Quickly put a piece of onion on your minor burn to relieve the burning sensation. It will also prevent scarring in future. 
Common Cold 
This might sound like a nasty trick to get rid of cold. But it really works! Put a slice of onion near your sleeping place. It will stink like anything. But the fumes from the onion will get rid of the microorganisms in the air. 
Fever 
If you want an overnight remedy for fever, then onion is the answer. Chop onion and garlic into small pieces. Put the pieces on your sole and wear a sock over them. Let them stay there overnight. You will get relief the next morning. 
Sinus 
Start eating raw onions in your salad. Onion is said to boost immunity. Also, add the onion juice to your ginger tea. Boil some ginger and onion together in a cup of water. Drink this concoction daily.