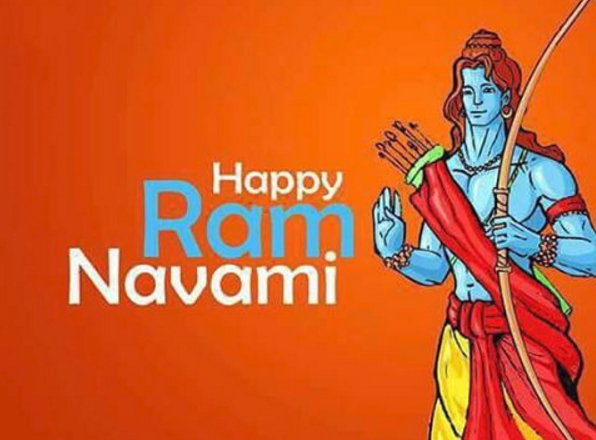 As the whole nation is celebrating the auspicious festival of Ram Navami, the birth of Lord Rama, which comes at the end of the nine-day Navaratri fast and prayers today. Bollywood celebrities too expressed their best wishes on the occasion. 
Ram Navami hold much importance in the Hindu religion as Lord Ram is believed to have been born at noon, when festivity peaks.
The whole nation seemed to be gripped in the fever of festivity and the temples around the city were decked up with flowers and special prasad of chana (chickpea) and halwa (sweet) was prepared for the devotees.
On each day of Navaratri, fasts are observed and prayer ceremonies organised in homes and in the temples, where devotional songs are sung. Special food, which is pure vegetarian and without the normal table salt, onion or garlic, is eaten on all nine days.
Bollywood actor Anupam Kher also wished on the occasion and the actor posted a picture of Lord Ram wished the nation Happy Ram Navami.