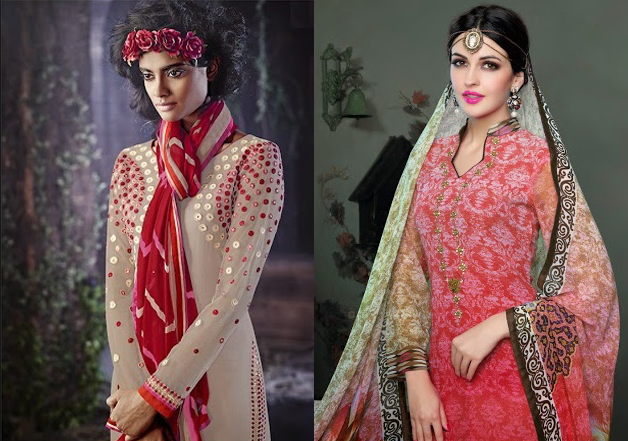 A duppatta is a piece of cloth, usually not regarded as something that can add oodles of style to the attire. But this isn't the case. You can easily use a dupatta to give yourself a chic look.
Wondering how this is possible? Well, here are few tips from an expert to help you in this dilemma.
Check them out:
1. Wrapping it over the head: One of the more artsy ways of wearing a dupatta is to wrap it over and around your head. However, this style looks at its best if you are also wearing a prominent jewellery over your head.
2. Use it as an accessory: Instead of winding the dupatta conventionally over the hand, you can tie it around your hand and use it as an added accessory to bring a modern touch to your traditional/conventional outfits.
3. Out at the front: Instead of putting the dupatta in the form of a choker neck, you can put it across the shoulders from both the sides and keep it at front. A casual, yet, sophisticated look that never fails to impress.
4. It is a traditional product yes, but who says traditional is not meant for parties? Style the dupatta around your neck for a chic and classy look that can go well with your casual outfits too.
5. Keeping it traditional: If you do not want to complicate things and prefer keeping it all simple, then opt for the traditional way. This style has never faded away, nor will it ever!
(With IANS Inputs)