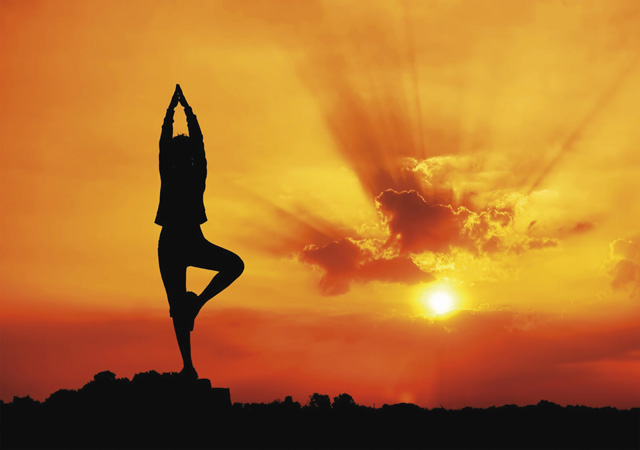 International Yoga Day is celebrated annually on June 21 since its establishment in 2015. It was declared unanimously by the United Nations General Assembly on December 11, 2014. Yoga is a physical, mental, and/or spiritual practice attributed mostly to India. The Indian Prime Minister Narendra Modi in his UN address suggested the date of 21 June, as it is the longest day of the year in the Northern Hemisphere and shares special significance in many parts of the world. Here is the list of few Indian celebrities who swear by Yoga.
1. Shilpa Shetty Kundra: Bollywood actress Shilpa Shetty has been practising yoga for years. Her perfectly toned body is an envy for many. She is considered as one of the fittest actresses in Bollywood. Shilpa is also considered as fitness icon which she credits all to Yoga. She has launched her own fitness DVD named Shilpa's Yoga. The videos consist of various asanas demonstrated by Shilpa, which can help people to trim down.
2. Kareena Kapoor Khan: Another Bollywood actress who cannot live by Yoga is Kareena Kapoor Khan. No matter how busy she is, Kareena makes it a point to devote at least two hours to Yoga every day. She performs power yoga with surya namaskar and ashtanga yoga. She does not perform Yoga to stay fit, but also to destress.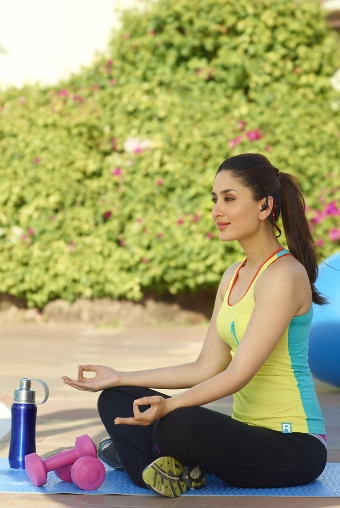 kareena kapoor
3. Sonam Kapoor: Sonam Kapoor has been practising Bikram Yoga which resulted to her enviable figure. "Starting bikram yoga today or as everyone calls it hot yoga. It's my dad's secret for looking fab," said Sonam in a tweet. Bikram Yoga is a distinct style developed by yoga guru Bikram Choudhury who holds a US copyright on his yoga that comprises 26 'asanas' or postures and two breathing exercises
4. Lara Dutta: It has been 12 years now that Lara has been practising Yoga. Like Shilpa Shetty, Lara has also launched a Yoga DVD named HEAL. HEAL stands for health, exercise and longevity especially crafted for pregnant mothers. According to her, practising yoga during her pregnancy helped her in a quick recovery post-delivery.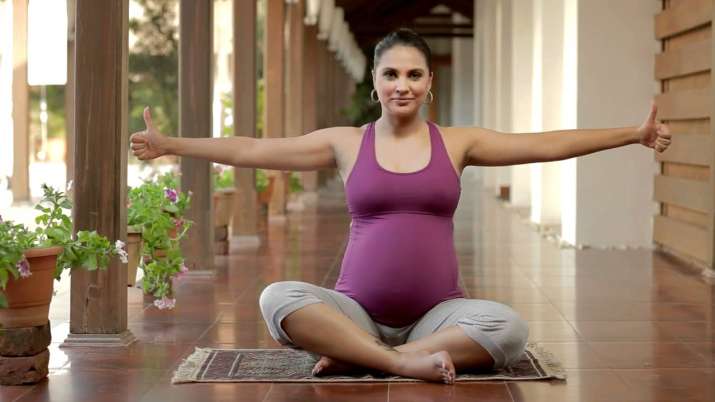 Lara Dutta
5. Bipasha Basu: Bipasha Basu is another Bollywood actress who has been involved in Yoga for a long time. Bipasha has also launched her fitness DVD.  We have seen pictures and videos of Bipasha performing Yoga on Instagram and twitter.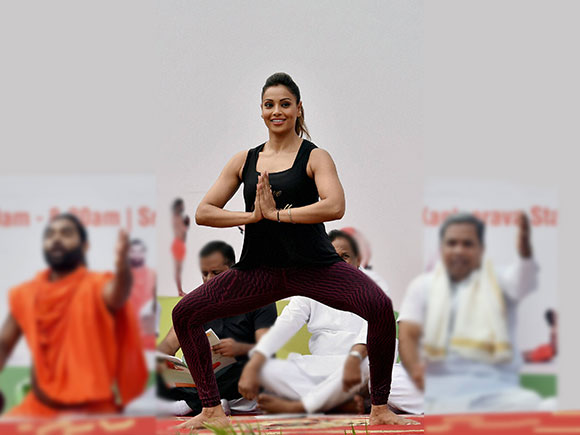 bipasha basu