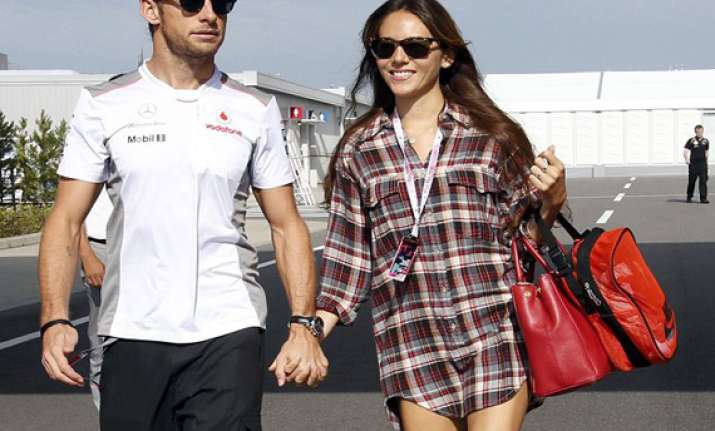 Tokyo, Oct 7: Japanese fashion model Jessica Michibata seems to have no clothes except her beau Jenson Button's shirt to wear and find her way on the road.
The British F1 racer surely would have lost his focus from the Japanese Grand Prix to be held soon.
While on Friday the duo stepped out with Jessica in just a plaid shirt ahead of the third practice session of the Japanese Grand Prix.
Jessica Michibata used to be the spokesmodel for the lingerie brand Peach John.
The duo has been dating eachother for two and a half years and can often be seen in the McLaren pits during his races. Jessica is also a brand ambassador for TAG Heuer.
So, if you find this beauty in the grand prix don't lose your focus and try to hold up your mind for the race.