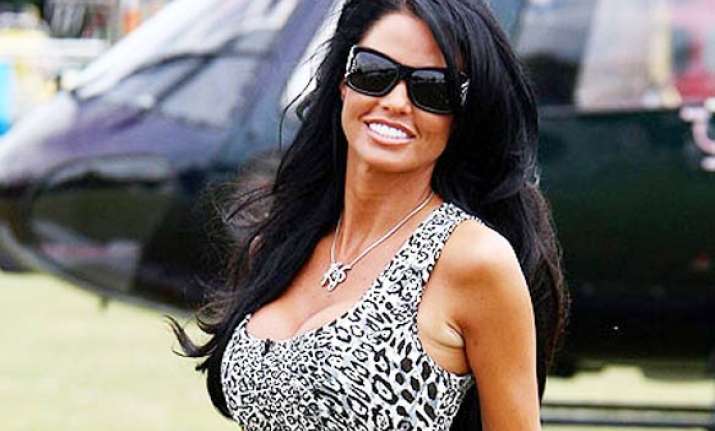 London: Glamour model Katie Price aka Jordan has demanded her cage fighter husband Alex Reid to pay £5,000 a month to live in her £3 million pounds mansion.
Jordan, 32, is said to have made the demand as she and Reid, 35, try to repair their marriage.
Reid, who would have to earn around £100,000 a year to be able to pay the yearly £60,000 rent, told pals he feels "humiliated".
Their new home in Woldingham, Surrey, is in Jordan's name, and Reid, who is penniless, has given up his cage fighting to forge a new career in acting.
And until he finds work, he is surviving on the income from his weekly magazine column.
Jordan, who is worth close to £40 million, has been told by her accountant brother Danny Infield, 36, that Reid should be contributing to the household.
"Kate's household bills are enormous. Her heating bill alone is around £3,000 a month as she has the heating on constantly, even in the summer," the Daily Star quoted a pal as saying.
"Alex doesn't really earn much money and had nothing when he met Kate, so he has been living off her.
"But Kate's brother Danny knows that Alex has to pay his way at some point. Danny is Kate's adviser and she takes everything he says very seriously," the pal added.