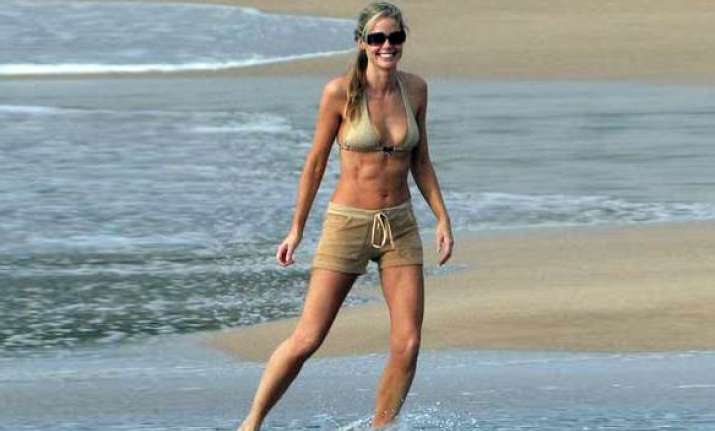 Washington, DC: Denise Richards has admitted that she is learning how to deal with Charlie Sheen's wild ways.
Talking about Sheen's behaviour just a few days after his highly publicized NYC hotel debacle with porn star Capri Anderson, Richards said that she's had enough.
For Richards, it has also not been easy shielding Lola (5), and Sam (6), from their father's frequent binges.
"I'm learning how to deal with it. Just keeping a lid on it for our kids has been my main priority. It does become difficult," Usmagazine.com quoted Richards as telling Access Hollywood.