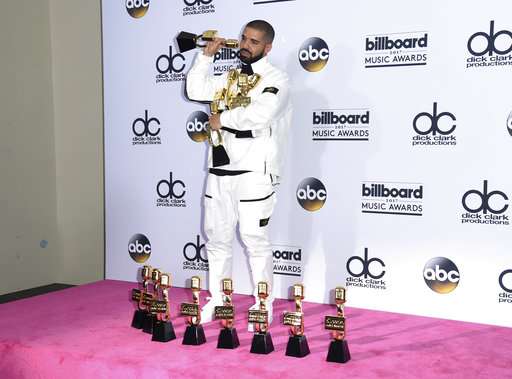 The 2017 Billboard Music Awards ceremony was held in Las Vegas. Many renowned musicians and singers were honoured for their contribution at the event. The award night clearly belonged to rapper Drake, who took home 13 awards breaking Adele's record.
Here are some memorable moments from the award show
The evening ceremony was opened with the performance of the popular musical sensation Nicki Minaj. After his performance, Rapper Lil Wayne and singer Jason Derulo rocked the stage.
Celine Dion awed the audience with her live performance on My Heart Will Go On. Music lovers were left mesmerised as the singer crooned to celebrate the 20th anniversary of the popular track.
🎶And my heart will go on and on🎶 #BBMAs pic.twitter.com/BqtOYtiVZI

— billboard (@billboard) May 22, 2017
Drake was the star of the night. He received 13 awards. He also performed on his hit number Gyalchester. Rap mogul called his family onstage including his father and also thanked his fans for the love.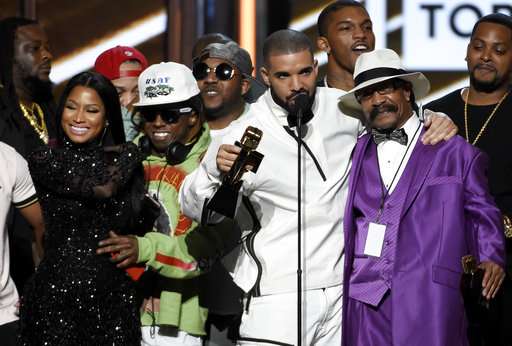 Billboard Music Awards
The Chainsmokers received 22 nominations and won big at the event. The Chainsmokers performed their popular song Young leaving the crowd mesmerised. Their song Closer made it to the playlist of many music lovers.
🎶Yeah, it's hard when you're young🎶 #BBMAs pic.twitter.com/2TZ7DXpe35

— billboard (@billboard) May 22, 2017
Ed Sheeran spelled the magic as he performed on Castle on the Hill. The audience was left mesmerised with back-to-back amazing performances.
🎶We watched the sunset over the castle on the hill🎶 #BBMAs pic.twitter.com/kDdAwelvpW

— billboard (@billboard) May 22, 2017
Miley Cyrus performed on country-tinged version of her new single Malibu. She enthralled the audience and went emotional at the end of her performance.
Miley Cyrus delivered a country-tinged version of her new single #Malibu https://t.co/rJipvnal1O pic.twitter.com/M019IrKHd8

— billboard (@billboard) May 22, 2017