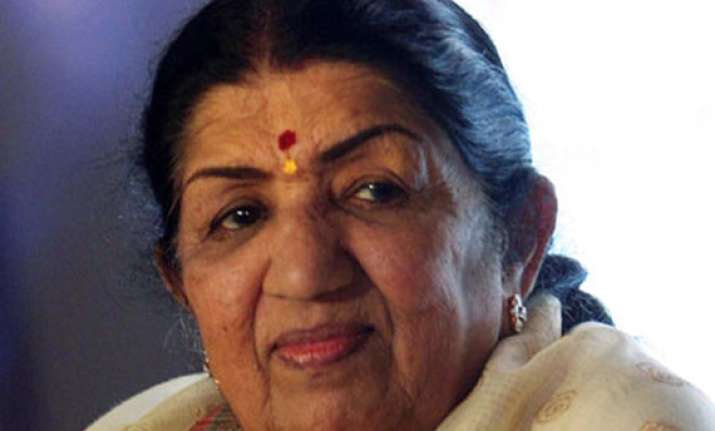 New Delhi, Sep 28: As Melody Queen Lata Mangeshkar celebrates her 83rd Birthday, we would love to reveal 10 lesser known facts about India's Nightingale.
1.Tha Bharat Ratna winner has sung maximum songs with the legendary Mohammed Rafi, tallying it to 440 songs, followed by Kishore Da with whom she sung 32 melodies.
2.Overloaded with the responsibility of family, Lata went to school only for  a day. Yet, six universities including New York  University has awarded the honorary doctorate Degree to Lata Mangshkar.
3.Before humming any track Lata writes the lyrics of the song in her own handwriting, and on she writes 'Shree', an auspicious letter.