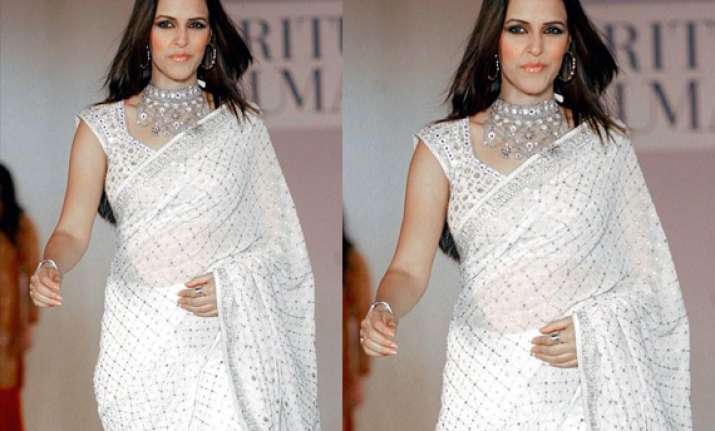 Mumbai:  Bollywood actress Neha Dhupia has done a cameo in  Sanjay Khandhuri's  film Kismat, Luv, Paisa, Dilli, in short, KLPD.
Neha wears a white saree in the film.  Khanduri considers her a lucky mascot.
Neha Dhupia was the lead actress of  Khanduri's debut film Ek Chaalis Ki Last Local.
A media report quotes an insider: "In the promo,when you see Vivek Oberoi staring at a woman in a white saree,it is Neha and not Mallika as people may think.
Sanjay considers her a lucky mascot and requested her to do a cameo in the venture."
Neha  told a reporter:  "Really Mine was a friendly appearance. But I haven't seen it yet."
Produced by Amit Chandrra,the film is slated for an October 5 release.